Wholesale Auctions from eBay
Excellent
207
customers have written a review on Trustpilot
Latest Reviews
03 Jul
Items arrived in Perfect Condition an in a Timely Manner. Many Thanks...
Read More
Steve Fudgell

Summer Hats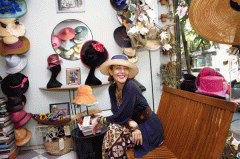 Stay Cool With Wholesale Summer Hats
The humble summer hat has become more than just a seasonal accessory. Caps are worn by trendy young things all the year round, and so make a great buy for retailers looking to stock their retail outlet with popular products.
Wholesale Clearance sources the best deals on wholesale summer hats, not just in the warmer months but all year round. That way, retailers can take advantage of the fact that these items are worn more for fashion reasons rather than practical ones.
At Wholesale Clearance we often offer job lots of wholesale summer hats, so that you can enjoy the best value from buying in bulk. For example, we have offered job lots of 59 mixed hats and caps, which included a wide range of different colours for your customers to choose from.
Pacha is one popular brand that does a wide variety of summer hats, which are often stocked by Wholesale Clearance. Featuring those iconic Pacha cherries, these caps would be as good for the beach as they are for making a style statement around town.
Other summer hats that are having a style moment include the straw bowler hat. Once seen only on men of a certain age at the bowling green, these hats are now a fashionista's choice of stylish headwear.
Hats are a great, low cost accessory to stock as they are popular, affordable and take up little shop space. Stock low cost wholesale summer hats from Wholesale Clearance and you'll be known as the coolest retailer around.