Wholesale Auctions from eBay
Excellent
207
customers have written a review on Trustpilot
Latest Reviews
03 Jul
Great item. Fast delivery. Very happy. Thank you...
Read More
t Jackie McMurtrie

Toys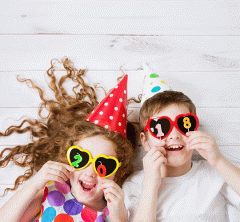 Be the Perfect Party Shop with Wholesale Toys
Anyone who has children knows that children's birthday parties become a big part of your weekend. Parents are regularly out shopping for those small party gifts, and any retailer that can provide great value birthday gifts at pocket money prices will find themselves very popular.
Wholesale Clearance can provide the answer to all party gift dreams, with a great selection of toys available in low cost job lots. You'll be able to stock your shop with some easy gift solutions, making it the place for time and money-pressed parents to go pre weekend parties.
Recorders are a classic child's toy, and a great option for parents to give to other people's children. Of course, those same parents may be less impressed when the favour is returned on their child's birthday – although the child is sure to be thrilled.
Little girls especially love accessory sets, and those based on popular films such as High School Musical are sure to be worn at every opportunity. For boys, movies like Star Wars never going out of favour, and character figures make great little gifts that can be added to to make a collection.
Once a parent finds a great shop to buy cheap, but good quality birthday party gifts from, they'll return again and again. Who needs to trail the shops when you know one great retailer who's sure to have a great selection of perfect party toys?
So if you want to be the talk of the playground, stock up on wholesale toys at Wholesale Clearance.