Wholesale Auctions from eBay
Excellent
207
customers have written a review on Trustpilot
Latest Reviews
03 Jul
Great item. Fast delivery. Very happy. Thank you...
Read More
t Jackie McMurtrie

Sunglasses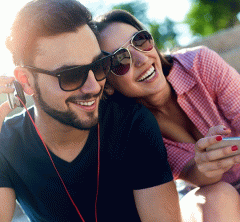 Wave Goodbye to Winter Stock with Wholesale Sunglasses
When it's time to clear out the gloves and scarves to make way for summer accessories such as sunglasses, there's only one place for budget conscious retailers to look – Wholesale Clearance.
Here at Wholesale Clearance we offer an amazing range of sunglasses, at unbelievably cool prices, including the most popular brands such as Storm, Henley, Fabris Lane and Martini.
Nothing spells the start of summer quite like sunglasses shopping, with customers keen to snap up designer shades from the first hint of spring right through to the last days of autumn. In fact, the possibility of snow and frost glare, as well as the celebrity trend for sunglasses no matter what the weather, mean that sunglasses are a great retailer buy all year round.
You can make sure that your retail outlet, be it a shop, market stall or eBay store, is ready to meet demand for stylish shades by buying a great value job lot of wholesale sunglasses from Wholesale Clearance.
Our sunglass job lots mean that you can buy big brand names in bulk, at a heavy discount. Which of course, in turn, makes for a fantastic profit on this sunny seasonal stock. All items are of the highest quality, so you can be sure of your customer's satisfaction. They may simply be stock from a previous season which, when it comes to sunglasses, really doesn't matter. Particularly not when amazing low prices mean that you can afford to offer your customers a great value lower price point.
The future's bright for retailers and their customers, with sunglasses from Wholesale Clearance.