Wholesale Auctions from eBay
Excellent
207
customers have written a review on Trustpilot
Latest Reviews
03 Jul
Items arrived in Perfect Condition an in a Timely Manner. Many Thanks...
Read More
Steve Fudgell

Gift Stock Inc Candles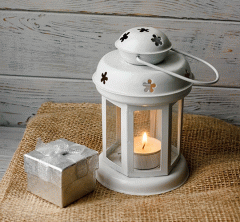 Wholesale Candles
At Wholesale Clearance UK, we offer an extensive range of candles and home interior products across the whole spectrum, from large scale to low quantity purchases. Our wholesale candles include some of the most contemporary products that are stocked in department stores around the country, including household brands such as Yankee, Carolina and Colony.
From tea lights to large, free-standing candles, Wholesale Clearance features the widest array of wholesale candles available in the UK. We also stock huge levels of supplementary in-home products geared around design and fragrance, including pot pourri, incense sticks, simmer snaps and oil burners.
Whether you require extra warmth in your home or simply aesthetic features, our wholesale Yankee candles can provide that perfect, long-lasting ambience you're looking for. Likewise, our wholesale Colony candles have always proved hugely popular with their fine wax blends and natural fragrance.
We possess great expertise as an established candle wholesaler UK, and can offer thousands of products all year round. This also includes seasonal produce such as Christmas candles which are available well in advance of the festive period. Our stock also features new product ranges from innovative brands so you can rest assured that we are always ahead of the curve.
Wholesale purchasing represents exceptional value for money with one initial outlay providing a steady revenue stream – that's why we supply numerous retailers across the country from large superstores to quaint market stalls.
If you require further information on any of our products, you can get in contact via telephone or email.