Wholesale Auctions from eBay
Excellent
207
customers have written a review on Trustpilot
Latest Reviews
26 Jul
Can recommend ,items as described speedy delivery very good customer service...
Read More
David Shipman

Yankee Candles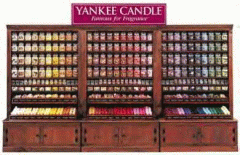 Wholesale Clearance is Yankee Doodle Dandy
Yankee Candles is one of the most popular and well-known candle brands in the UK. Sold on high streets and in shopping centres nationwide, it's a brand synonymous with quality and luxury.
Customers buying a Yankee Candle know what to expect. They know that the scent will be true to the description and will linger, unlike many other candle brands. Smart retailers can capitalise on this amazing reputation by stocking wholesale Yankee Candles from Wholesale Clearance.
There's a Yankee Candle for all tastes, homes and occasions. As well as a wide range of classic scents like spiced orange and clean cotton, Yankee is also a master at combining complementary fragrances to make unique and exciting combinations. Examples would be vanilla lime, combining the sweetness of vanilla with the zestiness of lime, and Cranberry Chutney which merges cranberries, orange zest and raisins.
Clever candle names are also one thing that Yankee Candle does well. Candles such as 'My Favourite Thing', 'Beach Blue' and 'Soft Blanket' manage to perfectly conjure, through fragrance, the essence of their name.
Candles for specific occasions are also popular, and Yankee have a full Christmas range, as well as other seasonal fragrances which change annually.
When retailers purchase job lots of Yankee Candles from Wholesale Clearance they can be confident of the quality products that they will receive. Whether for sale in gift shops, homeware outlets, online or on a market stall, the quality is the same, and will have customers returning again and again for their regular Yankee candle fix.