Wholesale Auctions from eBay
Excellent
207
customers have written a review on Trustpilot
Latest Reviews
03 Jul
They have met my expectations in regards, quality, descriptions and delivery....
Read More
Martin Nwafor

Other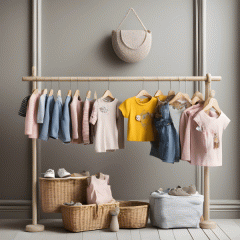 Make Parents Happy with Great Value Wholesale Children's Clothing
Children often have surprisingly strong views on what they want to wear. Many kids develop a sense of personal style very early on (look at Suri Cruise and Romeo Beckham!), be it girly, street, sporty, preppy or any other child friendly style.
Wholesale Clearance has some fantastic job lots of children's clothing available so that retailers can keep the kids sweet and the parents happy too. Great brands will appeal to fashion forward kids, whereas parents will be pleased to find great quality clothing at fantastic low prices.
When you as a retailer shops at Wholesale Clearance you'll find the lowest prices on the best quality Wholesale Children's Clothing. This means that you can then pass on great savings to cash strapped parents, ensuring that they return to your retailer outlet time and time again to stock their children's wardrobes.
Job lots of tracksuit bottoms, sporty sweaters and jackets will appeal to active, on the go kids, who love to play games and sports. Whereas colourful basics such as t-shirts and vests are great for younger children who are not yet into branded clothing and whose parents prefer to keep their clothing simple yet stylish.
Shopping for Wholesale Children's Clothing at Wholesale Clearance means that you can stock your shop with amazing, top quality, branded goods that will appeal to kids and their parents.
Parents will appreciate the great value on offer, whereas kids will enjoy having fun picking out their new items, without being told no because of the cost. Shop at Wholesale Clearance and your retail outlet is sure to see some very harmonious parent/child shopping sprees in future.