Wholesale Auctions from eBay
Excellent
207
customers have written a review on Trustpilot
Latest Reviews
05 Jul
I have always had great bargains for the Wholesale Warehouse!!!...
Read More
Terry O'Neill

Household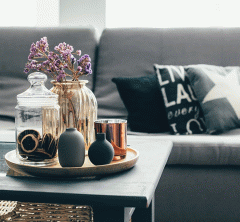 Sell Wholesale Household Products to Make a House a Home
Shoppers love to buy products for the home, particularly around the times of year when seasonal clear outs are undertaken. Wholesale Clearance offers a great choice of items for the home, so that you can keep your house proud customers happy with household products galore.
Items for the home tend to fall into two distinct categories – essentials and non-essentials. Essential items such as kitchenware and tools need to be bought by every homeowner, and may need to be replaced from time to time due to wear and tear.
Non-essentials on the other hand include items for prettifying the home such as candles, cushions and all those little purchases that delight shoppers and make a house that little bit more welcoming.
Retailers shopping at Wholesale Clearance for their stock will find a great range of both essential and non-essential household products to choose from, and should check the website regularly for the latest offers.
We pick up surplus or bankrupt stock in bulk which means that while we are able to offer amazing low prices, we may not have the same products in stock twice. Therefore it pays to buy in bulk if you see items that would fit well within your stock range.
Appeal to practical types and wannabe interior design types with well-priced, good quality household products from Wholesale Clearance and you'll find yourself to be the go to shop for everything from tea lights to tea cups.