Wholesale Auctions from eBay
Excellent
207
customers have written a review on Trustpilot
Latest Reviews
18 Oct
A no fuss wholesale site; just find what you want an checkout, no sign up fees....
Read More
STEPHEN FINNEGAN

Pound Shop Lines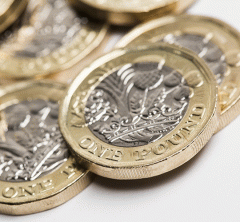 Pick Up Job Lots of Bargain Products for a Pound
With customers having less money in their purses than ever, pound shop shopping has never been more popular. You can stock your pound shop with great value, high quality pound shop items that your customers will enjoy browsing through for their bargains.
Good quality pound products will always be desirable to customers, due to the shopping simplicity and good value that the pound shop represents. Make sure that your pound shop customers return time after time by offering them amazing deals on everything from hair accessories and cosmetic/beauty products to handy kitchenware items.
When you offer a good range of products for a pound there is no need for shoppers to go anywhere else to spend their hard earned cash. Stocking your shop at Wholesale Clearance means that you are guaranteed the lowest possible prices on a wide variety of great quality, branded, brand new wholesale pound lines products.
Of course, you might not own a traditional pound shop or discount outlet. You might instead sell on a car boot or market stall. If customers know that they can trust you to consistently offer them the best bargains in town then they will return to shop with you time and time again.
At Wholesale Clearance we are constantly seeking out the best bargains from reputable sources. Catalogue surplus supplies, ex-chain store goods and bankruptcy clearances mean that we have access to highly discounted, branded goods that any pound shop can stock with confidence.