Wholesale Auctions from eBay
Excellent
207
customers have written a review on Trustpilot
Latest Reviews
18 Oct
A no fuss wholesale site; just find what you want an checkout, no sign up fees....
Read More
STEPHEN FINNEGAN

*One Off* Joblots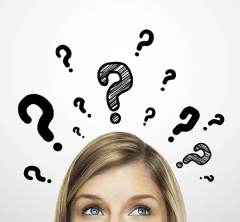 Enjoy Exclusivity with One-Off Wholesale Job Lots
The one off wholesale job lots are, exactly as the name suggests, complete one off's that are not to be repeated. This makes them great for eBay sellers as it means that only one retailer can have these items exclusively, meaning less market competition and hopefully higher sale prices.
These one off job lots could be single items or mixed, and mainly include fashion and accessory items.
A recent example of a great value mixed one off job lot is one of 120 mixed Playboy items, which included PJ sets, tracksuit bottoms, skirts, dresses, babydolls, bikinis, socks, knickers and more. All items are genuine Playboy and the one off job lot price worked out at £2.50 per item – a massive saving on the recommended retail prices of between £9.99 and £49.99.
Single item one off job lots have included popular clothing brands such as Pink Soda, Fat Face, Playboy and Almost Famous.
As well as clothing one off job lots, Wholesale Clearance often has accessories such as belts, handbags and sunglasses for sale to savvy retailers who are on the look out for a great stock bargains; And low prices wholesale mean that you can pass on great savings to customers.
Be the only retail outlet, accessories shop or market stall in the area with amazing bargains such as those in the Wholesale Clearance one off wholesale job lots and you're sure to pick up some new custom that will return again and again for branded, cut price bargains.