Wholesale Joblot of 50 Plastic Pegboard White Hooks 50mm - 150mm (Pack of 50)
Part No: SKU41222WC
Condition: New
£160.00
(Inc. VAT: £192.00 GBP)
Per item: £3.20
Items in Joblot: 50
80% offrrp
Markup400%
Potential Profit£640.00
Wholesale Joblot of 50 Plastic Pegboard White Hooks 50mm, 100mm, 150mm (50 Pack)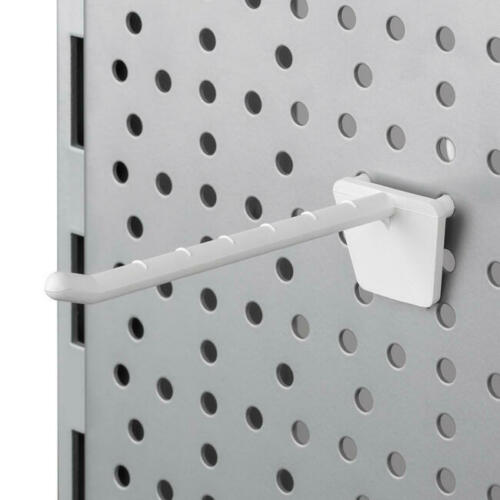 You will receive 50 Plastic Pegboard White Hooks 50mm - 150mm (Pack of 50).
Sizes: 50mm, 100mm, 150mm (2", 4", 6")
RRP: £13 - £17.50 per pack of 50
White plastic pegboard hooks. Single hook.
Suitable for most pegboard display walls (25mm spaced hole) 
With ridged arms to help keep packets in place.
50 packs of 50 hooks are included per joblot (2500 hooks in total) - you will receive at least 10 packs of each advertised size.