Wholesale Joblot of 32 Ladies Brakeburn Mixed Design Scarves
Part No: SKU46640WC
Condition: New
Brand: Brakeburn
£127.61
(Inc. VAT: £153.13 GBP)
Per item: £3.99
Items in Joblot: 32
83% offrrp
Markup488%
Potential Profit£623.07
Wholesale Joblot of 32 Ladies Brakeburn Mixed Design Scarves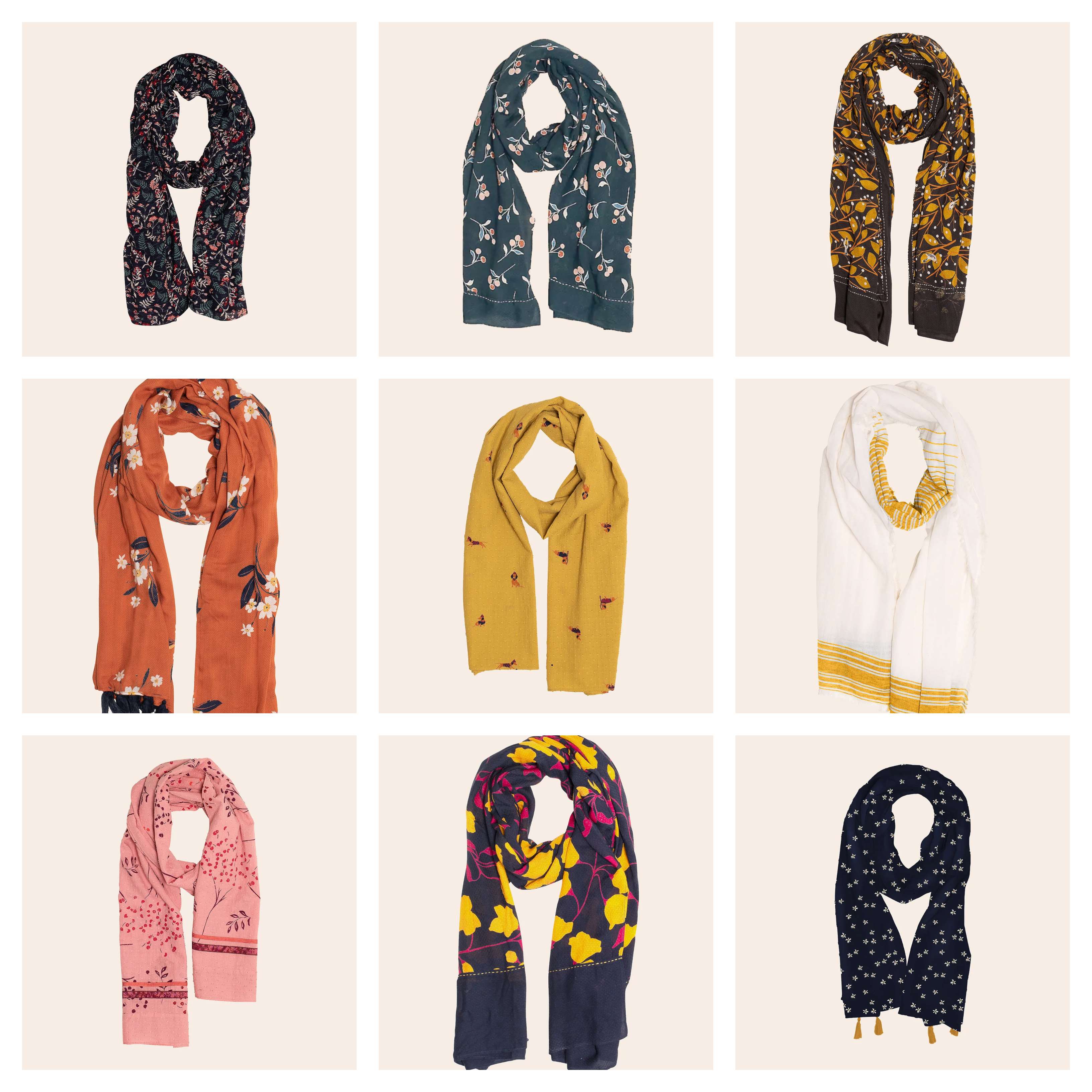 You will receive 32 Brakeburn Scarves
Styles: Eucalyptus (x2), Primrose (x2), Cherry (x2), Sausage Dog (x2), Dotty (x3), Maria (x3), Blue Stripe (x3), Yellow Stripe (x3), Darcie (x3), Elderberry (x3), Winter Botanical (x3), Bird Blossom (x3)

Mixed Materials
RRP: £19.99 - £26.99 (Majority £22.99)
These gorgeous scarves will brighten up any dull day. Made from soft, lightweight materials, it'll add detail and interest to all your favourite looks. It's also a handy extra layer of warmth for the chillier months.
Designed in Dorset.
Brakeburn is sold all around Europe as well as well-known stores, such as John Lewis, Next, Beales and many more!
Brand new.

Please note:

This stock is sample stock and produced for sales representatives, however is still a complete product.

Tags are included on some items, however not all items come with them.

Only some items are in clear packaging, the rest are loose, however still in new condition.