Wholesale Joblot of 30 STYLondon Oval Face Brush
Part No: SKU31568WC
EAN: 5053966272160
Condition: New in Packaging
Brand: STYLondon
£22.76 £37.94
(Inc. VAT: £27.32 GBP)
Per item: £0.76
Items in Joblot: 30
91% offrrp
Markup953%
Potential Profit£216.94
Wholesale Joblot of 30 STYLondon Oval Face Brush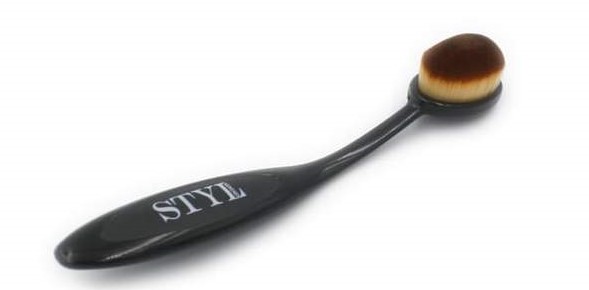 You will receive 30 STYLondon Oval Face Brush.
RRP: £7.99
The STYLondon oval brush is ideal for blending and contouring your favourite foundation, concealer, blush and powder.
It is easy to grip, flexible and adapts to the shape of your face to give your make up an even and flawless finish.
All STYLondon brushes are animal cruelty free and vegan friendly.
Each comes in clear packaging.
STYlondon was launched in 2015 exclusively by the high end department store, Harvey Nichols. Since then the STYLondon has evolved from a fun loving coutour nail focused collection into a trendyinternational colour cosmetic brand. The brand is constantly researching and developing the next beauty trend, keeping the brand edgy and exciting.