One Off Joblot of 53 Mosaic Semi-Precious Stone Stylish Bracelets & Necklaces
Part No: SKU44409WC
Condition: New
Brand: Mosaic
£90.37
(Inc. VAT: £108.44 GBP)
Per item: £1.71
Items in Joblot: 53
85% offrrp
Markup567%
Potential Profit£512.10
Joblot of 53 Mosaic Semi-Precious Stone Stylish Bracelets & Necklaces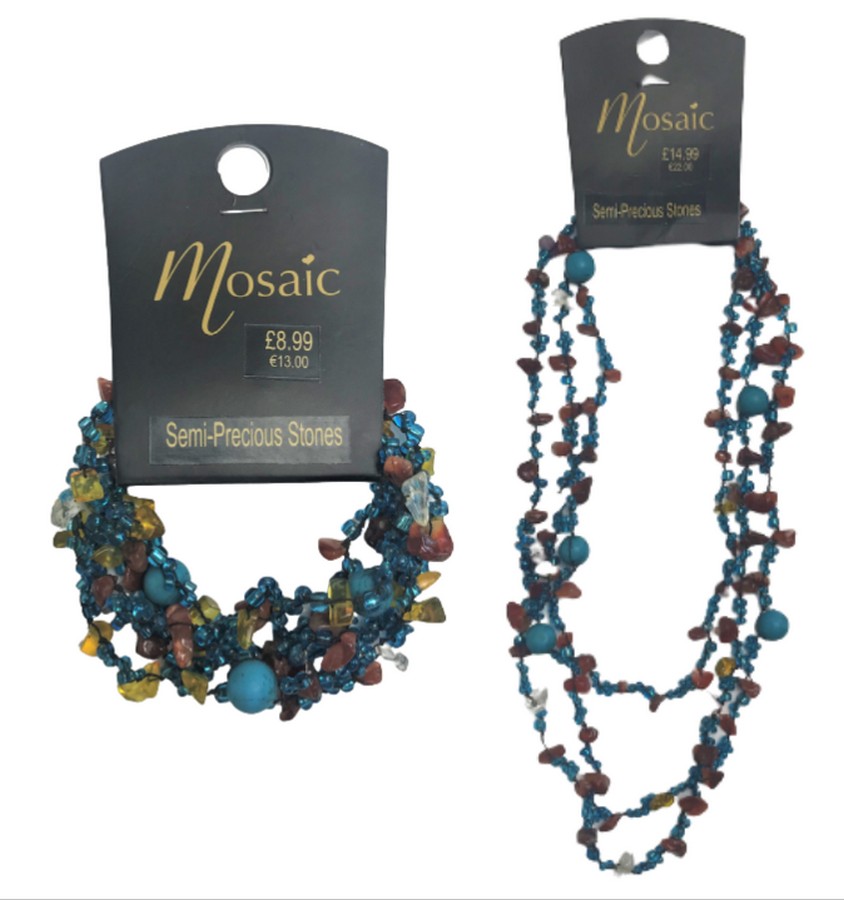 You will receive 53 Mosaic Bracelets & Necklaces
Included are 32 Bracelets and 21 Necklaces
Necklace Size: Approx. 67.5cm /  33.5cm (Looped)
RRP: £8.99 - £14.99
Semi-Precious Stone bracelets and necklaces by Mosaic. These feature multiple colourful blue, orange and clear stones and beads. The necklace can be folded to create multiple strands in one loop (As pictured).
Add a beautiful finishing touch to your outfit with these pieces. These pieces are a perfect addition to an outfit in need of a style boost. 
Brand new.
Please note:
Some bracelets have no RRP Backing Cards.
Majority of the necklaces have no RRP Backing Cards.