One Off Joblot of 340 Official Brazil/Brasil Football Air Fresheners (Pack of 3)
Part No: SKU41617WC
EAN: 5015860149610
Condition: New in Packaging
£305.32
(Inc. VAT: £366.38 GBP)
Per item: £0.90
Items in Joblot: 340
80% offrrp
Markup400%
Potential Profit£1,221.28
One Off Joblot of 340 Official Brazil/Brasil Football Air Fresheners (Pack of 3)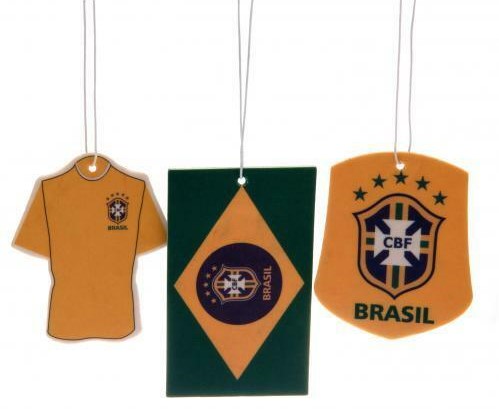 You will receive 340 Official Brazil/Brasil Football Air Fresheners (Pack of 3).
RRP: £4.49
Brazil football air fresheners. Official product. Long-lasting scent.
Each pack includes 3 air fresheners as pictured.
Brand new and in packaging.
Please note - some packaging has been damaged due to prolonged storage - all the products themselves are however fine.