One Off Joblot of 18 Mixed Lighting Stock - Permo, Pathson, Reelva & More
Part No: SKU33967WC
EAN: 5053966296159
Condition: New in Box
£83.40
(Inc. VAT: £100.08 GBP)
Per item: £4.63
Items in Joblot: 18
80% offrrp
Markup400%
Potential Profit£333.60
One Off Joblot of 18 Mixed Lighting Stock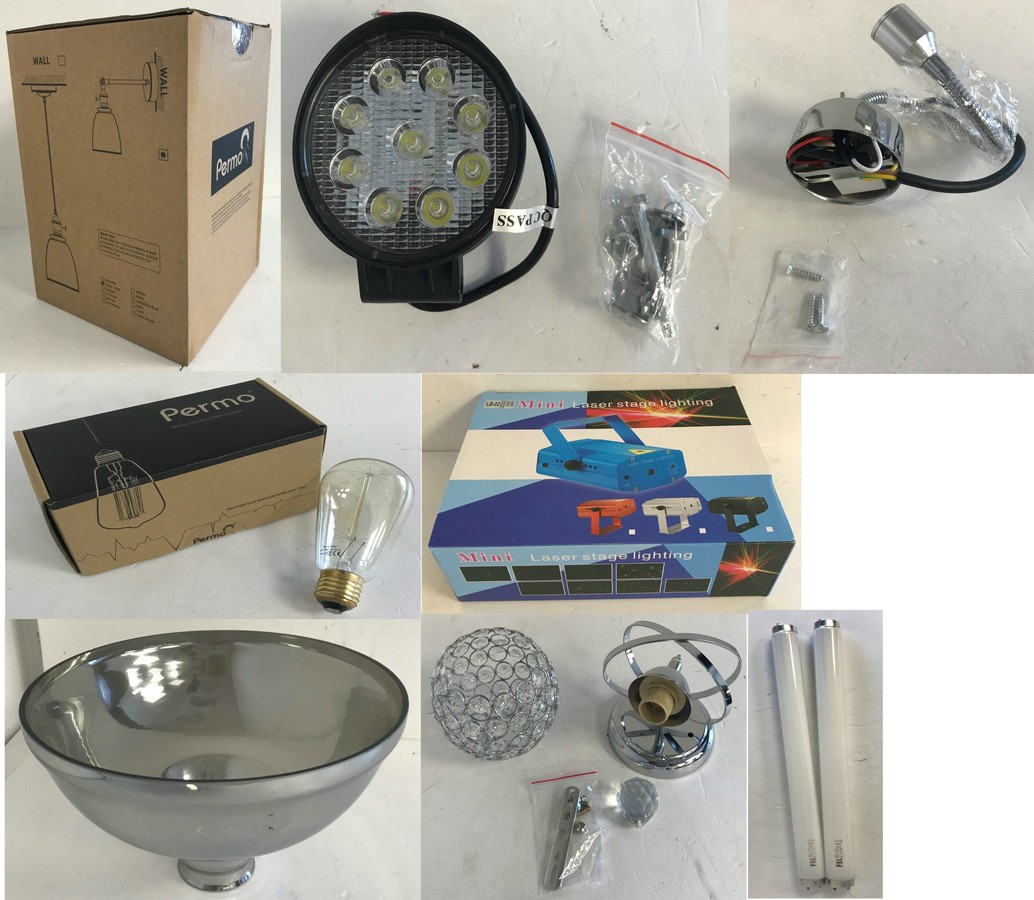 You will receive 18 Mixed Lighting Stock.
5 x Outdoor Smart Night Lead Head
3 x Down Light Shades
2 x Permo Lampholder
1 x Permo Bulb
1 x Pathson Lamp Holder
1 x Reading Light
1 x Firedragon USB Light
1 x 10-60V Spot
1 x Reelva Light
1 x Mini Laser Stage Lighting
1 x Floor Tube (2)
RRP: £7 - £40
A mixed joblot of lighting stock. Items from Permo Lighting, Pathson, Reelva and more are included. Outdoor light heads, shades, lamp holders, a reading light, floor tubes, stage lighting and more are within the lot.
Each product you will receive is pictured below.
All are brand new and in packaging.