Joblot of 50 Royal Princess 2013 Celebration Souvenir Plates
Part No: SKU8469WC
EAN: 5053966099828
Condition: New in Box
£119.20 £149.00
(Inc. VAT: £143.04 GBP)
Per item: £2.38
Items in Joblot: 50
92% offrrp
Markup1,158%
Potential Profit£1,379.80
Wholesale Clearance – Royal Baby
The news of the new royal baby has dominated mainstream media over the past several days and rightly so. The little bundle of joy is the very first Prince of Cambridge, and Royal fanatics from across the globe have been enthusiastically waiting his arrival, twitching with anticipation and even camping outside of St Mary's Hospital.

Wholesale Clearance is no exception, placing bets on potential names and having the radio on 24/7; we were totally swallowed up by the surrounding hype.  So it seemed like a no brainer when an opportunity arose to secure some Royal Baby Memorabilia.
A local business (who shall remain unnamed), received an inside tip on the gender of the royal baby from a supposedly reputable source. With complete confidence in their inside man, they ran a print run of 5,000 commemorative plates, celebrating the birth of the first Princess of Cambridge. Alas, the inside tip unfortunately didn't pay off, leaving the small family run business with thousands of useless plates and a sour taste in their mouth.
After catching wind of the unfortunate mishap, Wholesale Clearance thought they would make a great addition to the Novelty section, and put in a (rather generous) offer to secure all 5,000 of the plates. As expected, the offer was accepted and the stock is now safely in our warehouse, minus several that were broken in an internal plate smashing contest.
Apart from the obvious gimmick factor, there are an abundance of fantastic things you could do with these:
Wait for baby number 2 and hope it is a girl and sell them for considerable profit
Have a plate smashing contest
Give your colleagues the worst Secret Santa gift ever
Take up plate spinning as a hobby
Have a dangerous game of Frisbee
If you fancy owning a piece of (inaccurate) history, snap them up before it's too late!
If 50 pieces are too much, we have teamed up with The Clearance Aisle to distribute the plates for us.
Click here to purchase 1 Royal Princess Plate
UPDATE: The plates have caused quite a stir, they have bee featured in major news sites around the world including MSM, Huffington, ITV, BBC, The Mail etc. We have auctioned a few plates for charity, please see here...
http://www.ebay.co.uk/itm/-/221264122309 selling price for one plate was £72 we are happy to give away free plates to charities that want them please pop an email to me.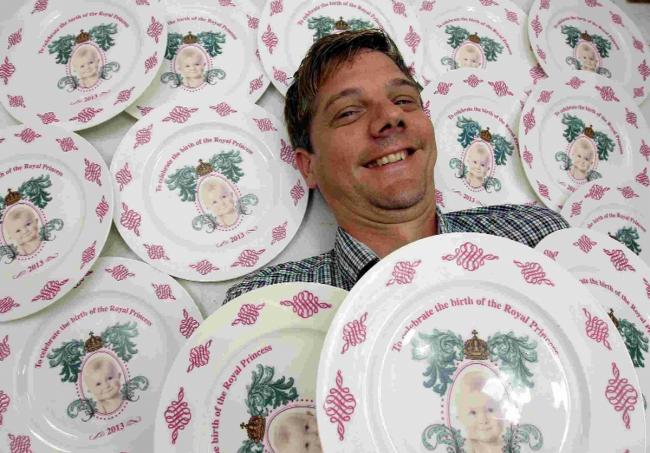 Capital FM gave away one of the plates Live on air, as you can see above Gillies and Emily had great fun running a phone-in competition for the plate.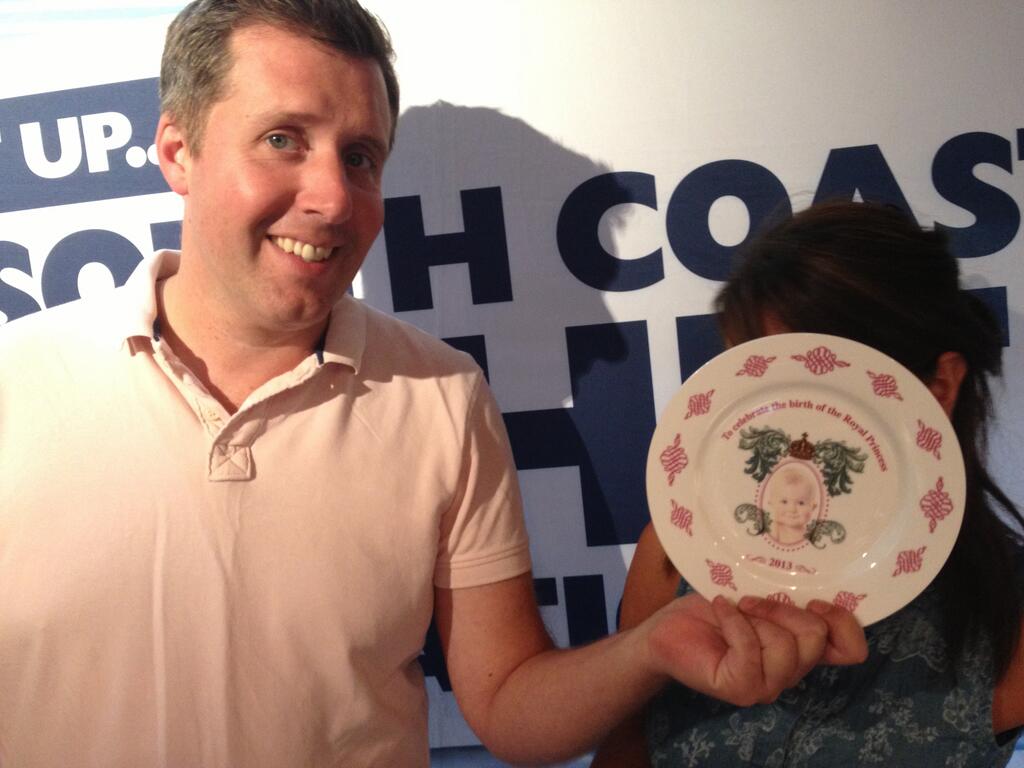 This is a screenshot of the eBay auction that we ran, the plate sold for £72 to a collector of Royal Plates, we gave 100% of the auction price to Charity.