Joblot of 250 Assorted Avon Clothing & Footwear - Huge Mixture of Styles & Sizes
Part No: SKU37446WC
EAN: 5053966022628
Condition: New in Packaging
Brand: Avon
£405.00 £540.00
(Inc. VAT: £486.00 GBP)
Per item: £1.62
Items in Joblot: 250
94% offrrp
Markup1,443%
Potential Profit£5,845.00
Joblot of 250 Assorted Avon Clothing & Footwear - Huge Mixture of Styles & Sizes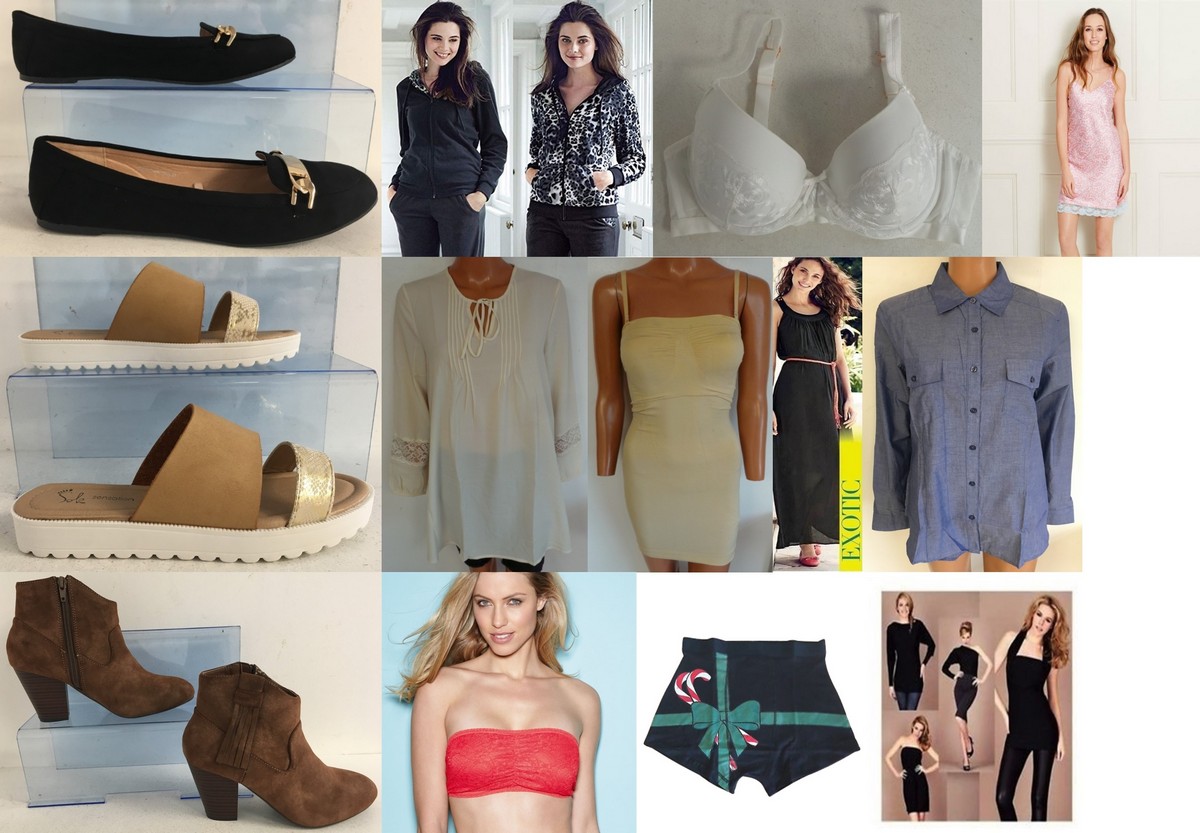 You will receive 250 Assorted Avon Clothing & Footwear.
RRP: £6 - £50
Assorted clothing and footwear from Avon. We have a huge variety available. These include; heeled boots, sandals, reversible jackets, tunic tops, fitness tops, maxi dresses, kaftans, loafer ballet shoes, striped cardigans and pyjamas. We also have other items available including; underwear, bikini briefs, jeggings, suede look skirts, lace bandeaus, denim look shirts, sequin tops, shapewear, and more.
Items come in a mixture of sizes.
The vast majority of items are for women. Some mens boxer shorts may also be included.
You will receive a good mixture of styles. You are not guaranteed to receive each style pictured and may receive some similar.

All items are brand new and each item is individually packaged.