Joblot of 100 Truth Or Lies Games Suitable For Wii Lie Detector Video Games
Part No: SKU14409WC
EAN: 5053966208169
Condition: New
£35.40 £59.00
(Inc. VAT: £42.48)
Per item: £0.35
Items in Joblot: 100
99% offrrp
Markup6,959%
Potential Profit£2,463.60
Please Note: Wholesale Clearance UK Ltd do not own this stock, we are acting as the broker. Please click here for full details
Please Note: free delivery is not applicable on this product. Delivery times are estimated at 3 to 10 working days.
Joblot of Truth Or Lies Games Suitable For Wii Lie Detector Video Games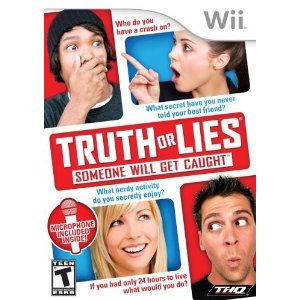 You will receive: 100 Truth Or Lies Games
RRP: £24.99
Please note although the majority of packaging is sealed, some may not be.
Make a party all that more interesting with these great Truth Or Lies games! Friends and family are sure to squirm when playing this unique lie-detector game, and you can even set the setting you are playing in (Couples, Family, etc.) to ensure none of the more questionable questions are asked when the kids are playing too!