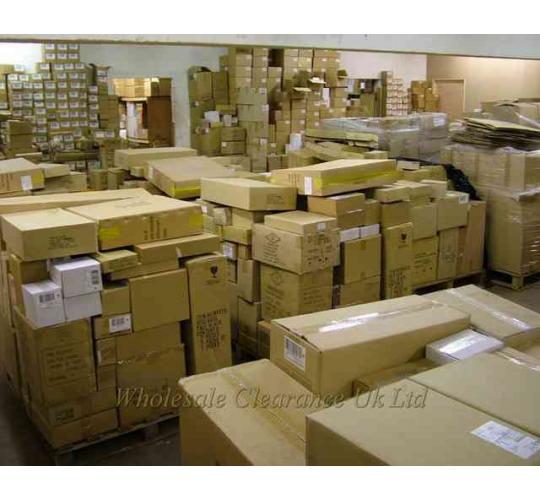 Wax Lyrical clearance pallet candle stock, pillars, votive, vases, and holders
Part No: SKU1741WC
EAN: 5053966000787
Condition: New
Brand: Colony
£499.00
(Inc. VAT: £598.80)
Per item: £1.00
Items in Joblot: 500
83% offrrp
Markup501%
Potential Profit£2,501.00
The Colony Gift Corporation is the UK's leading candle manufacturer.
The largest producer of scented candles in Europe.
 TOTAL OF 500 ITEMS! UPTO £3,000 RETAIL VALUE!*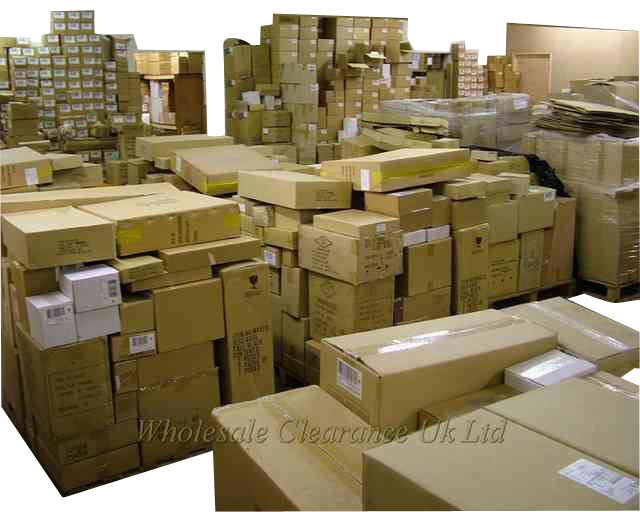 This is a huge bargain. Up to £3,000 worth of total retail value of The Colony Gift Corporation branded stock. All new and unused still in its packaging.*
You will recieve on average:
RS/H Diamond x48
Frosted bouron RS/H x60
Big yellow oil burners x48
White porcelain RS/H x60
Pot pourri blueberry muffin x48
Refresher oils x192
Orange wax melts x48
Pictures give an idea of the stock you will receive but you will not get all items pictured and you will get items that are not pictured. You will receive items labelled up as Colony, Colonial, Carolina Candles,Ambria,D'Aria, Etc.
All stock is available at our Poole warehouse for viewing. Please phone 01202 668817 to make an appointment.
The stock is divided into amounts to give you a nice selection of stock that complements each other i.e. you can display a floater bowl with floating candles with some stones in the bowl, or a pillar candle on a plate with a flower ring around. Please note that you will receive about 50% consumables & 50% Glassware. If you would like more than this please email with payment. Ideal for a large market stall, shop, warehouse sale or car boot. All the stock is in quantities and could easily be broken down and sold on eBay or other places. Colony do not supply to small shops, market traders etc so this is a very good deal as you will be receiving goods that are not available to many companys. 
 ALL ITEMS ARE INDIVIDUALLY WRAPPED OR BOXED READY FOR THE...
MARKET
CAR BOOT
SHOP
HOME PARTY
EBAY!!
Please read and understand before bidding/buying. If you require further clarification or information prior to purchase, please call Andy White on 01202 668817
The Pictures
The pictures on this advert are to give you a true representation of the goods you should expect to receive. This DOES NOT mean that you will definitely get everything pictured as our stock changes on a daily basis. You may receive items that are pictured as well as many that are not. 
Where is the stock from?
Our stock is made up of cancelled orders from Colony/Wax Lyrical, clearance lines and surplus stock etc. We do not order lines directly from them. This means that (for example) you may receive a candleholder but not the candle or vice versa and so on with other lines.
What is an item?
This pallet consists of 500 items. An item is a barcode. Therefore if a box contains 6 wax filled glass items and inside each glass item has a barcode, then that box is 6 items, a box of 18 chunky candles each with individual barcodes is 18 items. On the other hand, a pack of 9 tea lights with one barcode on the sleeve means that is 1 item not 9, a pack of 20 incense sticks is 1 item not 20 and so on.
What's it worth?
This pallet consists of 500 items split between lower, medium and higher retails priced items. For direct information on the retail prices please visit the manufacturers website www.wax-lyrical.co.uk - PLEASE NOTE: you are unlikely to find any items on there you will receive as they are obviously selling their current lines. You will however, find similar products to obtain an original retail price. Everybody's pallet is made to the same specification so the fluctuation between values of pallets should be kept to an absolute minimum.