Latest News › Welcome to July's Newsletter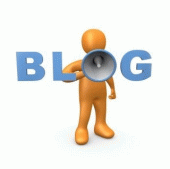 Welcome to July's Newsletter

www.wholesaleclearance.co.uk

Just In

SUPERDRY WATCHES

Get your hands on some genuine brand new in boxes Superdry watches. RRP £85-95.00.

Our price only £25.00 a watch in batches of 5 of a style. Limited numbers (about 100 of each) in 10 different styles.

See the styles currently online here

For any information on this item or for bulk email [email protected] or call Andy on 01202 668817.



GOLDDIGGA BOOTS


A proven seller and more styles just arrived. RRP for these boots around £55-65.00.

Our price only £7.49 a pair, a massive potential for profit. Not a great deal left as it look like summer is over, so dont miss out on this cracking offer. All boxed and wrapped.

See the boots here

For any information on this item or for bulk email [email protected] or call Andy on 01202 668817.


CAT BOOTS

These boots are in huge demand socheck out the deals available for these high quality, top selling Mens boots.

RRP £89.99

Our price only £33.00 a pair in a batch of 5!

For any information on these or for bulk email [email protected] or call Andy on 01202 668817.



THERE IS MORE.....

There are loads of new lines being added all the time so....

Have a look at out latest stock page here for all the latest bits and bobs going on


AND THERE'S MORE


Facebook

Today is the last time for you to enter our £100.00 STOCK GIVEAWAY offer. No quiz, no catches....all you have to do is LIKE the new Wholesale Clearance UK Ltd Facebook business page.

Here is the link to the new page

All new and existing LIKES up to 5.00pm today will automatically qualify for the draw - see the link above and the posts for all the information. Its quick, its easy and most importantly....it is something for nothing!

Do it now before you forget. Get your friends and family to LIKE the page too - even if they do not trade, they can give you the stock!


OFF PRICE SHOW 2012

We are present at the Off Price Show this year on 23rd - 24th September in London's Olympia in the West Hall.

Come and visit us, meet us and make your order!



CHECK OUT OUR BLOG

The brand new Wholesale Clearance BLOG is a great place for us to interact with you and provide help and information on selling.

It also lets us update you with any news that could be relevant to you and your business.

For example:

For eBay sellers, we have a blog about the DSR Stars in the form of a little comic strip.

This will help highlight the importance of leaving 5 star ratings as opposed to less and the impact it has on sellers worldwide

We also have Do's and Don'ts Regarding eBay Feedback. Again aimed at those leaving feedback and the impact of random negatives or unhelpful comments

Another one of interest is the blog about Starting an online business - part one of three parts is here, the others follow on in the blog.

Brand New Brokerage Stock Page

We have launched a brand new section of the website. Customers can advertise their stock they wish to clear on the website.
Essentially we provide a forum for you to advertise on in our brand new brokerage section. All we require is the following information:

1 - Your full name, address, pickup address (if different), best contact number(s)
2 – An accurate description of the stock that you wish to sell
3 – An accurate breakdown of the stock
4 – Any images you have (if not send samples and we can photo them for you)
5 – A brief history of the stock (origin, where sold etc)
6 – Accurate idea of original RRP
7 – The full amount you wish to receive from the sale (per unit or as a whole)
Once received, we will prepare the advert and email you back with a link to the advert to make sure you are happy along with our terms and conditions for you to confirm. On confirmation of reading the terms and conditions (reply required by email), we will make your advert live to our full database of over 100,000 people and to over 1 million unique page viewers a month.
If this is of interest please see the page or contact us for more information
Posted on 31 Jul 2017
Back