One Off Joblot of 31 Mosaic Large Bead & Conker Style Bracelet & Necklaces
Part No: SKU44411WC
Condition: New
Brand: Mosaic
£33.70
(Inc. VAT: £40.44 GBP)
Per item: £1.09
Items in Joblot: 31
85% offrrp
Markup567%
Potential Profit£190.99
Joblot of 31 Mosaic Large Bead & Conker Style Bracelet & Necklaces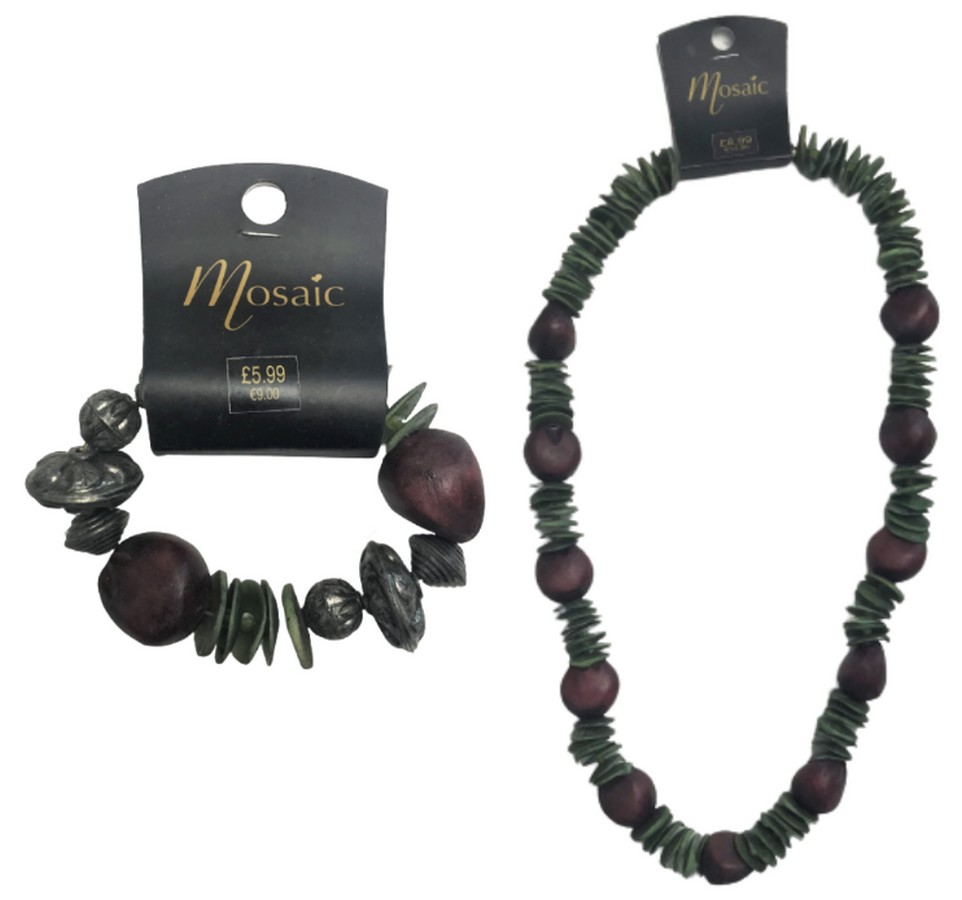 You will receive 31 Mosaic Bracelets & Necklaces
Included are 18 Bracelets and 13 Necklaces
Necklace Size: Approx. 36cm
RRP: £5.99 - £8.99
Green bead and conker style bracelet and necklaces by Mosaic. The necklace feature multiple green beads with conkers within and a small metal clasp. The bracelet has a similar style with metal pendants and can be strecthed over the hand.
Add a beautiful finishing touch to your outfit with these pieces. These pieces are a perfect addition to an outfit in need of a style boost. 
Brand new.
Please note:
Some bracelets and necklaces have no RRP Backing Cards.