One Off Joblot of 59 Anna Nova Mixed Necklaces Facet Beads With Marble Design
Part No: SKU16332WC
EAN: 5053966228082
Condition: New With Tags
Brand: Anna Nova
£212.40
(Inc. VAT: £254.88)
Per item: £3.60
Items in Joblot: 59
92% offrrp
Markup1,152%
Potential Profit£2,447.01
One Off Joblot of 59 Anna Nova Mixed Necklaces Facet Beads With Marble Design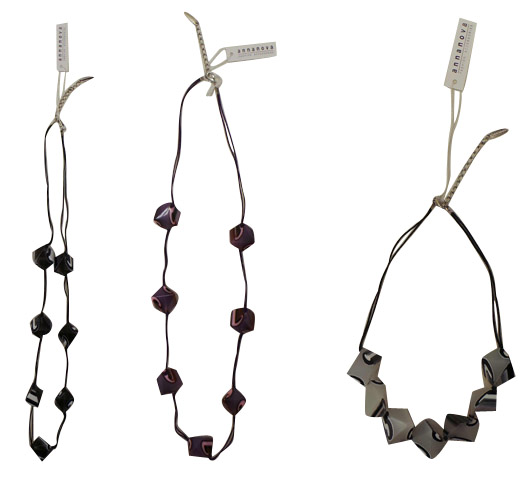 You will receive 59 mixed Anna Nova necklaces.
RRP: £39.99 - £49.99
Add a beautiful finishing touch to your outfit with these on-trend pieces. The bold colour palette makes these pieces a perfect addition to an outfit in need of a style boost.
Anna Nova are well known for their innovative use of colour and style; their accessories maintain a leading edge through a continual search for the best in overseas trends, and a careful selection process of superior products to provide quality fashion items.

The Anna Nova accessory range is unique in its styling and very competitively priced. The perfect way to ooze celebrity chique and overseas exoticism in one fell swoop.
These Anna Nova necklaces are beautiful and unique. They are in a spiral beaded design and come in 4 different colours as you can see in the pictures. All of the necklaces are brand new, and the majority will come in original packaging.