1. You take on too much debt
Obviously if you're starting from scratch you need to have funds in place. If you're borrowing you need to remember that spending can quickly get out of control. There are lots of hidden extras that you may not have remembered to budget for. This can include marketing, advertising, VAT on stock you purchase, postage costs, insurance. All manner of things. Add to this what you are going to live on and you soon have a deep hole that your income may not cover. As far as possible live within your means and try not to borrow excessively. Fortunately perhaps, banks aren't that keen to lend to small businesses at the moment unless you have an excellent business plan in place and can offer them assurances.
2. You don't control your controllable costs
This means that you are spending your initial cash, perhaps all that you put aside for the start-up and your contingency, before you have any flowing in at a positive rate.
3. Prepare for uncontrollable costs
Remember that some costs you can't always predict accurately. How much is heating and lighting the shop going to cost? What about bank charges? Fuel and transport costs? Staffing?
4. You add to your overheads
It is easy to get caught up in excitement and fail to identify you are introducing costs into your business which in turn may erode your margins, especially when you can outsource many of these costs to cheaper, more established contractors, according to https://www.umbrellacompany.net/. Think of the overheads for example for packaging with your name and logo on, being a member of groups, upgrading your LinkedIn profile etc.
5. Getting burned out
Almost everyone who owns a business has to put in very long hours to make it work. However, how long can you keep that up for? It's a tough pace. What happens if you lose your passion for the business? The passion for it is what gives you the drive to carry it through.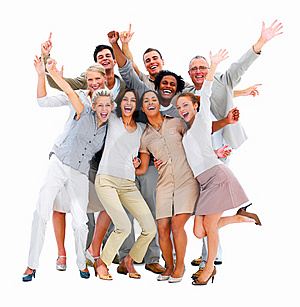 6. Being complacent with your customers or clients
If you are running a small business, it is really important not to take your customers or clients for granted. Be friendly and welcoming at all times and get their feedback. Ask the customer for input. Find out what they think you can do to improve. If you are always interacting with your customers and clients they will know that you care and they will stay with you and keep coming back.
7. Keep an eye on your competitors
The more successful you become the more likely it is that your competitors will try to compete with you. They will probably try to differentiate themselves by offering other products and services with lower prices, shorter lead times and better guarantees, value and quality. You need to keep an eye on what they are doing and decide how to respond. It is not always wise to get into a price war if it puts your business survival at risk.
8. You may be tempted to add too many new product lines
Adding new product lines can drag down others that are more profitable. You may be tempted to add to your inventory the wrong sort of product because you feel that revenue, any revenue, means success.
9. You don't adapt to changing market conditionsWe've seen many businesses go to the wall recently because they have failed to adapt to the changing market conditions. Think of Woolworths, HMV, Borders, Blockbuster. Any company that is stubborn, arrogant and hesitant about change is going to struggle in this day and age. Some companies are complete dinosaurs and they need to react much more quickly. All companies should be able to utilise online websites and social media these days. Often social media won't help you sell more but it will maintain your market presence and it is therefore vitally important. It helps you to stay in touch with your customers and that is a real bonus.
Also, consider this. Are you a company that can sell the same things month in and month out or do you need seasonal variations? Perhaps you need to bring some stock to the fore at different times of the year. It's certainly worth considering if you don't already do so.
10. Be realistic
A new business is naturally something that you will feel very passionate about but you do need to separate head and heart. Don't deny what is in front of your face. If it's not selling or not working – move on!
What other tips do you have for my friend? What makes a business succeed? Let me know and we'll follow this blog post up!