To market, to market, as the saying goes… or does it, with the birth of the internet, pound shops, and discount stores has the market become non-existent?
Actually it seems to have done the opposite, while figures show that the number of people visiting and standing at markets has remained stagnant over the last twenty years almost, one thing has come out of the birth of the internet, pound shops and discount stores for market traders and that is a wider range of stock, at better prices.
Wholesale Clearance UK sells its products to more and more market traders every week, and without the expensive fee's and hassle of packaging, bad customer feedback and dealing with returns when selling online who can blame them?
Wholesale Clearance UK has some fantastic products which would appeal to those looking around a market for a bargain at the moment, for example;
Thomas The Tank Engine Wind Up Toys 144 of them for just 185.32, thats just 1.29 each, and with such a well known, well loved brand like Thomas the Tank Engine, you can be sure that you wouldn't look silly asking 5 pounds for each of these toys whatsoever.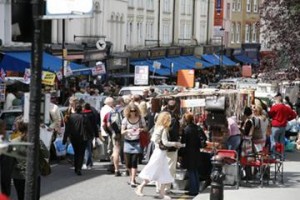 There is always a great range of cosmetics at Wholesale Clearance UK, something which is always a hit on a market, with well known brands such as NYC, Avon and Collection 2000. Both you and your customers know that the quality is going to be great, as is the price, with prices starting from under one pound!
So we have covered the kids, we've covered the ladies, so now what do the men want from you market trader, what better than some new tools… Wholesale Clearance UK sells those too!
Gardening Spades, or trowles to Binoculars there all at Wholesale Clearance UK at great prices, prices starting from just 2 pound an item you can be sure that you're going to make a fantastic product once again!
And don't forget Wholesale Clearance UK delivers for free for all orders over 500 pounds!