As a company anything we sell we include this fantastic comic strip, it tells the story of Detailed Seller Ratings to customers who may not be aware of the impact it can have on sellers, even when the buyers intentions are good.
The cartoon shows how even when sellers leave three or four stars, and they think they are being nice, they are actually effecting you're overall average, and if they are not going to give you five stars, then its really better if they don't give you any at all.
Many of the benefits from DSR's come if sellers achieve 4.9 out of 5 on all DSR options, that's a really high amount to achieve, and just a couple of buyers choosing to leave you low DSR's can be the difference between you being a Top Rated Seller or not.
This comic strip is free to download and use from this site, and since we began sending it with all our sales we have received improved detailed seller ratings, which have lead to a higher status on eBay.
If you don't think you are bothered about Detailed Seller Ratings, and feedback is all that you're customers care about really, then tune into next weeks blog post when we will be looking at how Detailed Seller Ratings can lead to a change in you're eBay status and the financial rewards which eBay give to you due to this.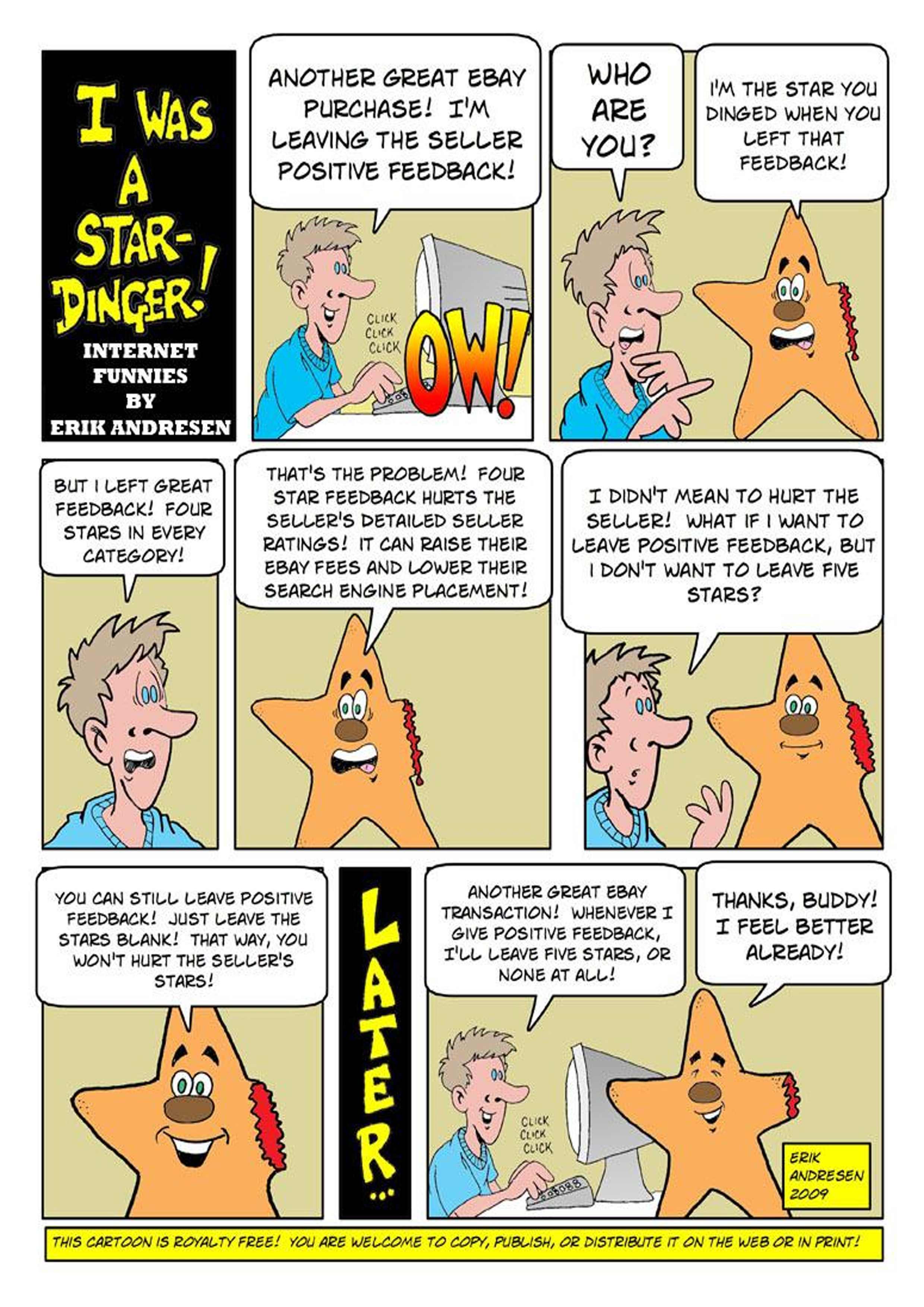 By Karl Baxter