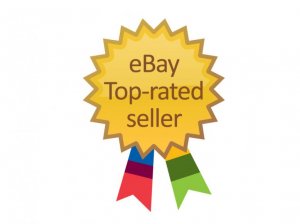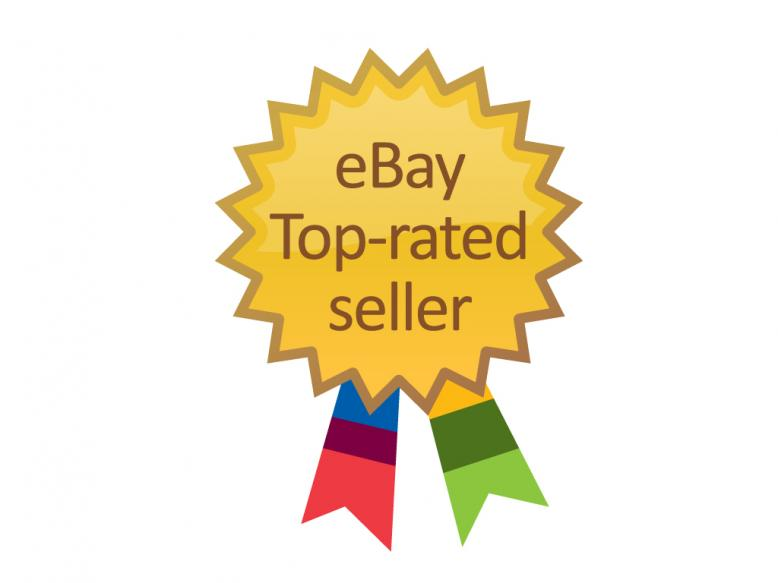 Feedback
An Introduction
Feedback is an essential component to any e-commerce business done through services provided by eBay, Amazon ect…
When you run a normal business you may receive feedback, this may be requested through customer feedback forms both in store & online, or through customers making verbal comments on improvements that could be made, or the quality of the service in which they have received.
Feedback on Amazon, eBay ect… is very public. Anyone buying, looking at any of you're products can view you're feedback. Especially what you're previous customers have said about the service you provide, and the quality of the products in which you supply.
The Basics
When a customer purchases an item from you, you are expected to leave them a feedback based on how quick they pay for the item. Without raising an issue with eBay about your customer you will be unable to leave them anything but positive feedback & a comment.
On receiving the item the buyer will be prompted to leave you feedback.
This gives the customer a chance to leave an overall feeling about the experience, selecting positive, neutral or negative.
The customer can then leave a comment to back up the reasoning for the experience button they chose.
The customer then completes a selection of DSR (Detailed Seller Rating) questions; these are rated from one to five stars for each of the following questions;
Was the item as described?
Did the seller provide good communication?
Was the item dispatched in good time?
Were the postage & packaging charges reasonable?
These DSR's are just one of the components that make up such features as becoming a Top-Rated Seller or a Power Seller. But we will talk about DSR's later on…
It's a shame to know that on average 50% of buyers choose to leave feedback & that 50% tends to include the buyers who are unhappy with the service or the products, which they have received.
The other 50% unfortunately are happy with their purchase ect… but choose not to leave feedback, effecting many sellers ratings.
Preventing Poor Feedback
There are many ways you can prevent receiving poor feedback, here are just a few.
– Provide the most accurate description that you can about all of you're products.
– Ensure that you respond to emails as quickly as you can, proving a relevant and detailed response.
– Ensure that you're product images are ones which you took yourself to avoid confusion.
– Ensure that the charge for posting each item can be explained without profit i.e. if you're charging £1.00 to post an item, an envelope is £0.10, the stamp is £0.80. Any sign of profit in this could lead to poor DSR or worse depending on the size of profit.
– Ensure you provide the postage service, which you state. Don't charge and state that you will post 1st class, if you're only posting 2nd.
– Ensure that the listed handling time is one that you can meet, for example if you say that you post within 24 hours, ensures that you post within 24 hours.
– Keep the customer updated about problems, changes, anything really. They really appreciate knowing.
– Sending out a letter promoting you're shop and asking customers to leave positive feedback or to contact you with any problems is just a small price to pay for the effect it can have on you're feedback.
Detailed Seller Ratings
You will find your Detailed Seller Ratings or DSR as they are often known for short on the right hand-side of the seller feedback page. You can access this page by clicking on the number next to you're username and coloured star.
If you highlight over each of the stars then you can find out you're accurate reading, for example the image shows Communication as 4.8. The number of rating shows how many people have answered each question.
When a user leaves you feedback they will answer a number of questions which will contribute to you're DSR ratings. They answer the questions using a five star rating scheme.
There are some ways in which the buyer looses control of leaving you a number of DSR questions & these are left at a 5* automatic. This can happen for Communication, Dispatch Time, and Postage & Packaging charges.
Communication
In late March 2012 eBay began to allow automatic 5* feedback under the Communication question. In order for this to happen you're transaction must meet the following criteria.
• Stated handling time is one working day or same day.
• Tracking is uploaded or the item is marked as dispatched within one working day after payment being received.
• No communication took place between the buyer & seller from 14 days before the transaction up until the point Feedback was left. This also includes messages within my eBay & any opened cases.
• The payment method is PayPal making the payment date visible to eBay
Postage & Packaging Charges
Luckily, gaining an automatic feedback in Postage & Packaging charges is a lot easier to achieve if you're Postage & Packaging charge is set to free, this DSR rating is left automatically at 5* as the feedback is left.
Dispatch Time
Sellers can earn an automatic 5* on there Dispatch Time Detailed Seller Ratings, to do this they need to do the following;
• Specify one day handling time for the listing.
• Upload tracking information within one business day of receiving payment for the product.
• The item then needs to arrive within four business days.
Feedback Stars
For every item you sell to a new buyer who leaves you positive feedback you gain one feedback. Next to you're feedback number you get a coloured star this represents your status on eBay and the more positive feedback you receive the better star you get. The star to feedback chart is shown below.
Yellow Star ( ) = 10 to 49 points
Blue Star ( ) = 50 to 99 points
Turquoise Star ( ) = 100 to 499 points
Purple Star ( ) = 500 to 999 points
Red Star ( ) = 1,000 to 4,999 points
Green Star ( ) = 5,000 to 9,999 points
Yellow Shooting Star ( ) = 10,000 to 24,999 points
Turquoise Shooting Star ( ) = 25,000 to 49,999 points
Purple Shooting Star ( ) = 50,000 to 99,999 points
Red Shooting Star ( ) = 100,000 or more points
By Karl Baxter