Here at Wholesale Clearance UK we often get asked if you need to be a registered business in order to buy stock from us. The simple answer is no you don't.
If you buy some of our products as a sole trader and sell them to make a profit all you need to do is complete a self-assessment tax form at the end of the tax year.
Here at Wholesale Clearance UK we have seen a huge increase in the number of new businesses coming to us for stock since the start of the recession.
Smart people like you have taken the opportunity to go out and start earning your own income, and it's people like you we support. But for those of you who are yet to take the plunge we are dedicating the next few weeks to giving you our guide on starting up your own business.
Of course this guide is never going to give you the full insight into starting up your own business and we always recommend you do your own thorough research and take your time when looking at starting up your own business.
Statistics
There are two ways that you have come to the decision of starting up a business.
1. You have a great idea, or have found a great product, supplier or opportunity.
2. You want to set up your own business, not bothered what doing or what in, but you want that to be your newfound career.
If you are still at number 2 then go out and do your research on products, other businesses, the current market trends, suppliers etc… before coming back as a number 1.
Despite the fact that small businesses make up 47% of the private sector market that doesn't mean you're going to be okay.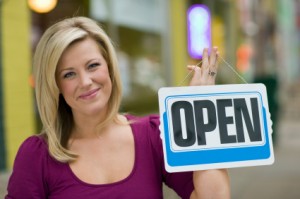 Out of 1,000 new businesses…
40% of new businesses fail before they have been running for one year.
80% of new businesses fail within the first five years.
A further 80% of those businesses fail within the first ten years.
Which means that only 40 businesses out of 1,000 survive 10+ years.
If that isn't enough to put you off I don't know what is, but its not all doom and gloom. I think of many of the successful business people of today, I think of that one idea they had and what they have been able to achieve. Sir Alan Sugar, Jeff Bezos, and Larry Page.
Passion + Research + Dedication = The best chance of success you are ever going to have.
So now its about putting your plan into action… or should I say another plan…
Business Plan
A Business Plan is one of the most key documents you will ever create for your business therefore it is important to spend time getting it right.
Take the key concept of a business plan but ensure that YOU understand it, as you are going to be the one using it. You will be updating your business plan a lot as your business grows and expands therefore ensure it can easily be updated.
You can download many templates for business plans over the Internet so have a look at a couple and perhaps make your own based on the information you find.