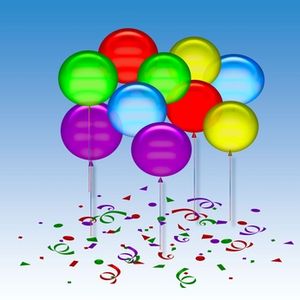 Bringing Party Planning into the 21st Century
Mention party planning and people will automatically think about Tupperware or Ann Summers. Party planning seemed to be a chance for a bunch of women to get together, have a gossip and buy a few things they didn't really need. Party planning is the idea of inviting a small selection of your target market to see some of your products and place orders in a relaxed atmosphere. It is a great way to make friends and gain new customers.
Wholesale Clearance UK has some tips for how party planning could work for you.
1) Men are successfully party planning now so take the plunge. Men find they can sell well to women so don't put barriers in your path. Men are also more open to the idea of party planning although you may need to change the terminology to 'Boys Night In' or similar. Try golfing products, designer clothing, car care items and even ladies fragrances: if you advertise the event as the chance for men to buy a present their partners are guaranteed to love, you will have a roaring success!
2) Find products you believe in. It is much easier to sell if you would buy the product yourself. If you hate candles with a passion, don't sell them – buyers will see straight through you.
3) Research the items you are selling. It makes questions less scary if you know the answer and you will be more confident.
4) Do some sales training. It may feel like a bit of a giggle, but you need to convert people into sales.
5) Hand out flyers and use word of mouth to get your party participants. Don't underestimate people's desire to relax in the company of others so play to this benefit!
6) Use social media to your advantage. Tweet and put status updates on Facebook. Set up a Facebook invite page so you can track who is coming. When people see the list building up and people talking about it, they will want to join in too.
7) Set your room up before the guests arrive. Arrange your products and paperwork in an attractive way without screaming 'Buy Me' the minute people walk through the door.
8) Run a competition or raffle during the event. People love freebies.
9) Consider a discount if people purchase there and then. You don't want people leaving with material to think about it. Offer a discount if they place an order or a buy x get x free offer. You could say orders over £x will receive a free product (make sure it's your lowest cost price item).
10) Make sure you have the right audience. If you are selling radio controlled helicopters and all your friends are middle aged mums, you might need to reconsider inviting just them.
11) Have resilience. If your first event doesn't go well, keep trying. Tweak certain elements, try different things and build on creating the perfect party planning event that you can recreate time and time again.
If you have anything to add please comment? do you agree with these points or not?
By Karl Baxter