With millions of people shopping online, the number of scams occurring is on the rise – meaning consumers have to be more vigilant than ever. At Wholesale Clearance, we gathered data from police forces across the UK to discover which area had the most reports and the highest losses from online shopping and auction scams.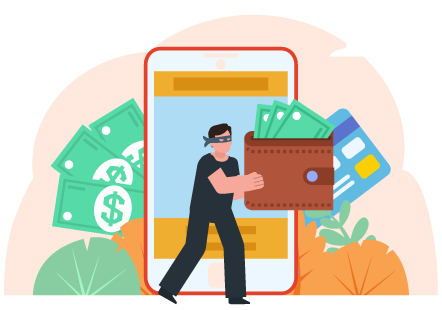 The area with the highest number of reports is Bedfordshire with 149 cases per 100,000 population, this is with an average loss of £563 per case. The second worst area for online fraud is Dyfed-Powys, with 130 reports by 100,000 population and an average of £771 lost per case. Rounding off our top three worst areas is Cambridgeshire, with 130 cases per 100,000 and an average loss of £709 per case.
The area with the highest reported loss per case is Guernsey, with an average loss of £2915, this is from 20 reports per 100,000 population. Jersey has the second highest loss of £1366, from 32 cases per 100,000 population. The area with the third highest loss per case is City of London, with £1,100 lost per case on average, this is from 78 reports per 100,000 population.
Essex residents lost the lowest amount per case, with £117 lost on average, from 121 cases per 100,000. This is followed by Northumbria, with £440 lost, from 89 cases per 100,000 of the population. Rounding off the top three areas is South Yorkshire, with £450 lost on average and 105 reports per 100,000.
View the full table here
How to Protect Yourself from Online Shopping Scams
According to the Action Fraud website here are a few ways to be aware of when online shopping:
• If making a purchase from a company or site you don't trust research it first, see if anyone you know has any advice. If you do decide to purchase use a credit card if you can as they often have buyers insurance on them.
• Keep your devices up to date as they often contain important security updates which can help protect you from online fraud.
• Protect your email with a unique password, scammers will want access to your bank details, it's important to keep your email password unique.
• Some links within emails and texts can be fake, make sure you've received it from the correct email address or number. If you're unsure you can go onto the website to see the deals.
• Use two factor authentication when you can, to double check the right person is logging on.
• Don't give away too much information, you shouldn't have to give out passwords or your first primary school when shopping online. Don't create an account unless you are going to be using them a lot in the future.
• If you are worried you've purchased from a bad website, take note of the URL, close the browser and report the detail to Action Fraud.