Wholesale Clearance Uk Ltd is pleased to bring you our best bulk offers of the week. Get the lowest prices!
See the list below and if any of them interest you contact us:
By Phone: 01202 668817
By Email: [email protected] (or reply to this email)
All items available at the time of this newsletter being sent.
Bamboo Home Accessories
We have (instore) approx 870 units of top quality Bamboo home accessories as seen on Amazon.
Pics and amounts below: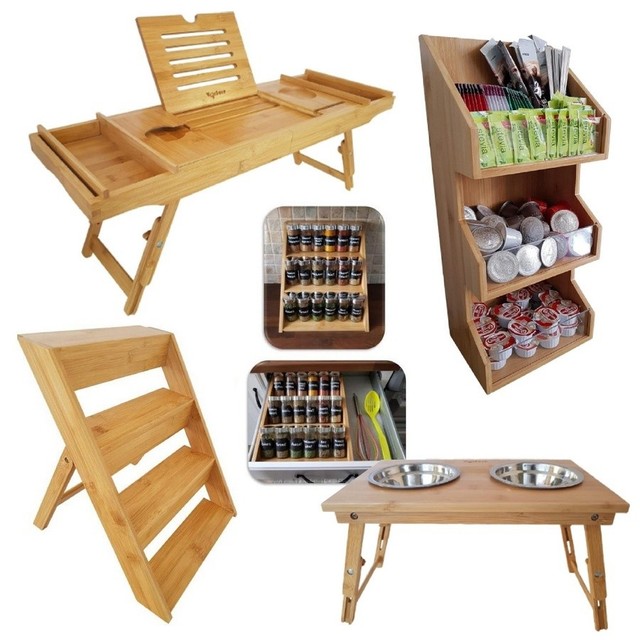 298 x Pet feeding stations (bowls included) (RRP £29.99) – total RRP £8,937.02
195 x Shelves with perpex fronts (RRP £25.99) – total RRP £5,068.05
281 x Bamboo Spice Rack (RRP £25.99) – total RRP £7,303.19
16 x Bamboo Bath Tray (natural colour) (RRP £29.99) – total RRP £479.84
3 x Bamboo Bath Tray (dark brown) (RRP £29.99) – total RRP £89.97
86 x Bamboo Bath Tray (white) (RRP £29.99) – total RRP £2,579.14**
** some units may have flaked paint and need some attention but are in good working order
Total RRP = £24,457.21
Comes on 9/10 pallets (price inc below)
Take all for only £3,450.00 (plus VAT)
Volta Cleaning Items
On Offer – 5495 litres of soaps, cleaners and more
Comes in 10, 20 and 25 litre tubs
Total RRP – £14,066.77
Take all for only £4,000 (plus VAT)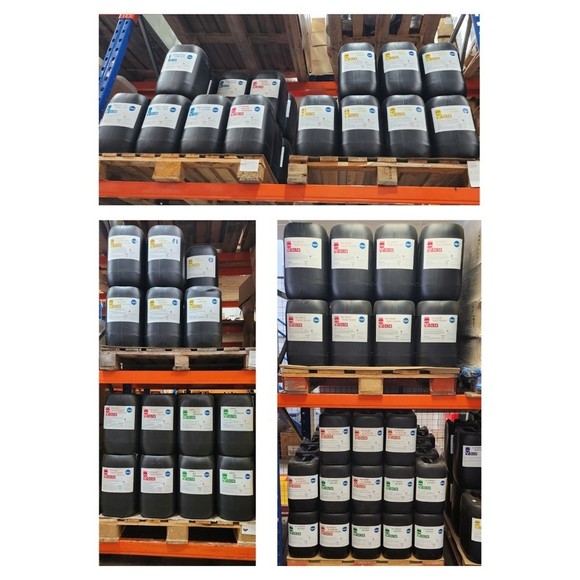 VOLTA BACTERICIDAL HAND SOAP
VOLTA ST CLEMENTS AIR MIST
VOLTA SEA SALT & LOTUS TOILET CLN
VOLTA CORAL AIR FRESHENER
VOLTA RHUBARB AIR MIST
VOLTA ALKALINE POWDER
VOLTA ST CLEMENT FLOOR CLN
VOLTA BLUEBERRY+JASMINE FURNITURE POLISH
VOLTA GLASSWASH R/AID
VOLTA ST CLEMENT RE-ODOURISER
VOLTA PERFUMED TOILET CLN / DESCALER
VOLTA MULTI SURFACE CLEANER
VOLTA ROSE HAND WASH
VOLTA APPLE AIR FRESHNER
VOLTA SEAGRASS+LOTUS MSC
VOLTA LAVENDER & ROSEMARY MSC
VOLTA LAMINATE WOOD CLN
VOLTA CASHMERE WASH
VOLTA KITCHEN SANITISER
VOLTA LAVENDER+ROSEMARY MSC
Please email [email protected] for full spreadsheet and spec
Eclat Cosmetics Offer
Over 276,000 units in total with a total retail value of £2.5m
Selling all at only 5% of RRP – £122k
OR
you can clear line by line starting at 7% of RRP
OR
mixed parcels starting at only 10% of retail for orders over £1000.00
Full stock list available on request
Cannot be sold on Amazon, but fine everywhere else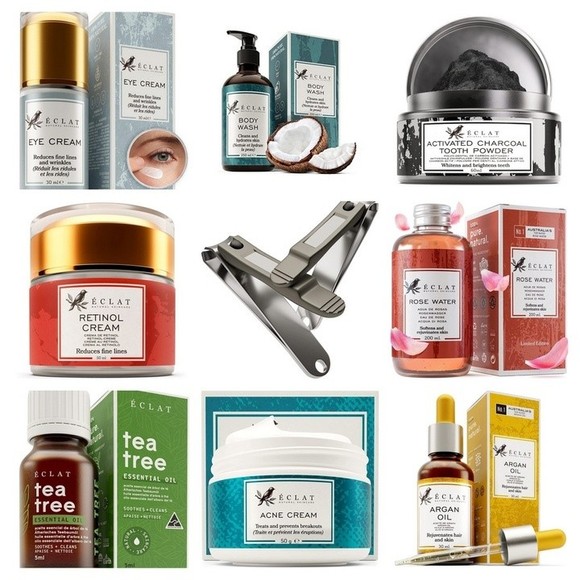 Please email [email protected] for full spreadsheet and spec
Interior Lighting – Offers Invited!
Three designs of fabulous interior lighting to clear from a high end supplier.
360 x Reading Lights RRP – £90.00 (£32,400.00)
112 x Desk Lamps RRP – £215.00 (£24,080.00)
205 x Headboard Lights RRP – £155.00 (£31,775.00)
Total RRP – £88,255.00
Pics and info below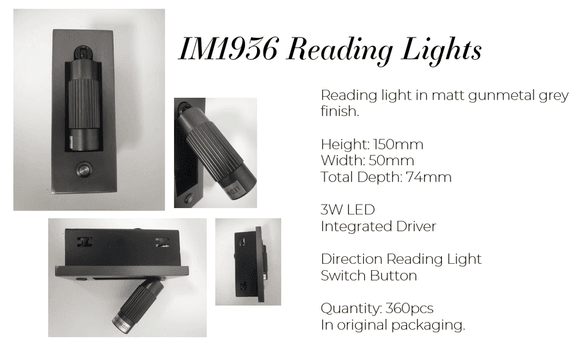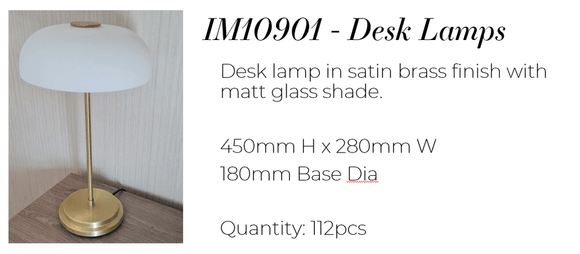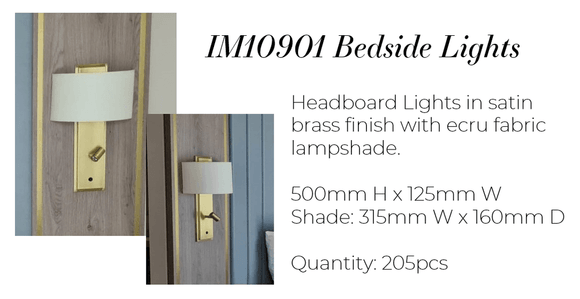 Take a look and come back with your best offer (to include shipping)
Please email [email protected] for full spreadsheet and spec
Lamazuna Clearance Offer
2715 items
Lamazuna: creating solid products to reveal your natural beauty
Lamazuna offer a wide range of natural, solid products, including shampoos, toothpastes, skincare and bodycare.
Products tailored to your needs that care for your skin, your hair and the planet
If you want to make the transition to zero waste and natural beauty products, Lamazuna is here to help!
Solid items include: deodorants, shampoos, make up removers and perfumes.
Plus associated items such as: organisers, feminine products, cleansing wipes, ear cleaners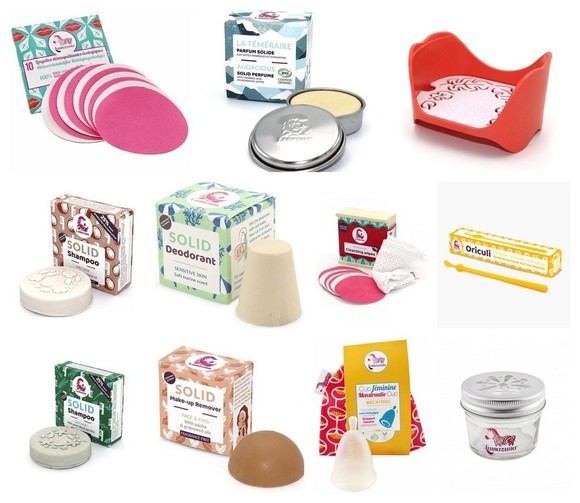 Total RRP – £31,424.66
Take all price £4500.00 (plus VAT and shipping)
Pic for an idea of stock items below
Ex-Chainstore Clothing Items – Last Lot To Clear!
We have approx 2500 units of Ex-Chainstore clothing and footwear worth 60k!
Huge variety of stock inc jumpers, shirts, tops, shoes also some great Xmas lines too in prep for the festive sales!
Labels are snipped, but still intact.
Take all for £5,875 (+VAT and Delivery)
Great opportunity to sell some top quality garments from a well known source and all for only £2.35 a unit!
A small selection of images of the actual stock below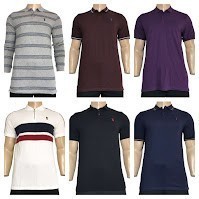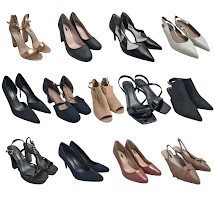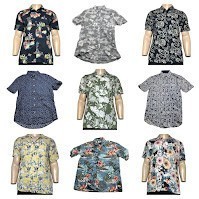 Abandoned Parcels
For sale by the pallet
Ongoing Deal!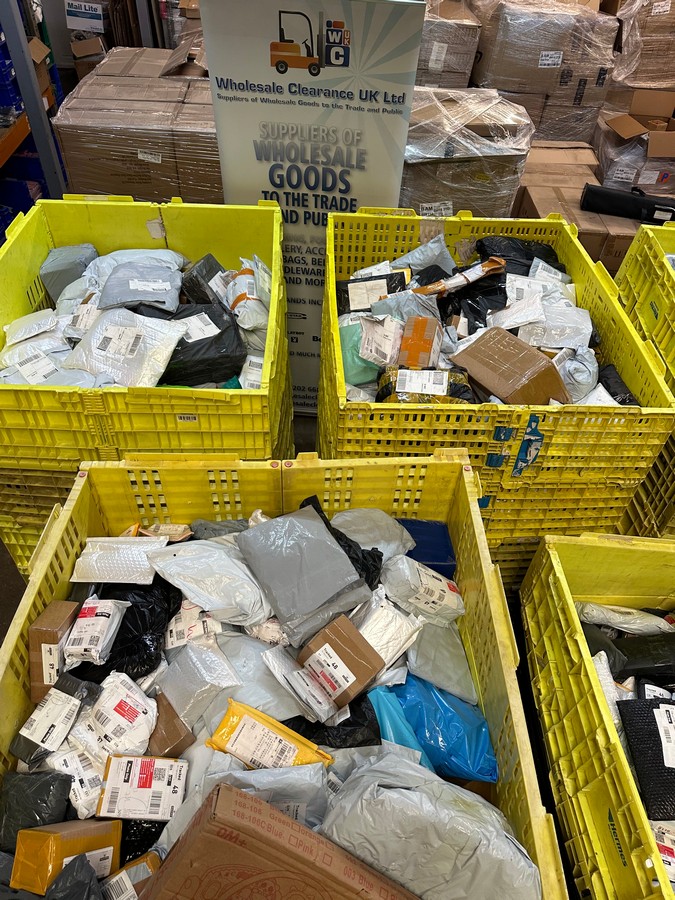 Charged at £3.50 a unit, the consignments vary from 250-300 parcels per pallet. They are abandonded/returned/unclaimed deliveries.
5+ pallets = £3.00 a unit
Our partner is a company specializing in returns logistics within the ecommerce industry
Our website advert is here… 300 Abandoned Parcels
They are genuine, unopened parcels so it is pot luck. Items could be tech, electronics, cosmetics, homeware, toys, gifts and much much more.
Our partner's terms are that buyers MUST remove and destroy all invoices and labelling containing people's personal details prior to resale.
For more information or to purchase one or more, please call 01202 668817 or email [email protected]
Please email [email protected] to purchase
BE THE FIRST TO KNOW
OFFERS DIRECT TO YOUR PHONE TAILORED FOR YOU!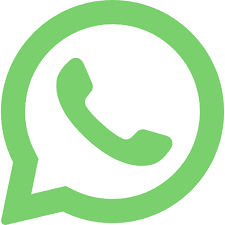 If you are after certain bulk lines be it clothing, electrical, cosmetics etc, we can add you to our whatsapp broadcast list. No one else on the list will see your information, number or reply messages as it is a business application. This will be for pallets of stock, bulk offers at the lowest price clearances.
To be added and be able to receive business messages:
1 – Add our warehouse landline number to your contact list: 01202 668817
2 – Reply to this email with your full name, mobile number and we will add you to the list.