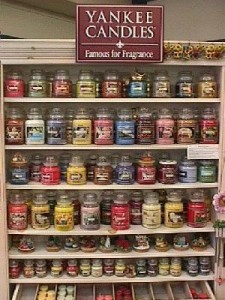 Candles are the perfect gift, and retailers owning gift and homeware outlets would be wise to stock up at Wholesale Clearance. Picking up candle pallets of stock at the right price is important when it comes to your profit margins, so make sure that you seek out the best possible value candles and candle holders.
At Wholesale Clearance we have an amazing range of candles and candle holders to choose from, meaning that you're sure to be spoilt for choice when re-stocking your gift or homeware shop, market stall or eBay store.
Big brands sell the best, and Wholesale Clearance is bursting at the seams with Yankee Candle, Colony Gift Corp and Colonial candles and accessories. Your customers are sure to be easily put at ease by these well-known names, and be able to shop with the peace of mind of receiving a quality candle with a distinct, lingering scent.
At Wholesale Clearance we're happy to be flexible, selling everything from large candle pallets of stock, to smaller job lots. This makes us the perfect wholesaler for every retailer, large or small.
With no minimum order amounts, and no joining fees, we're also perfect for individuals to use to stock up on items to sell to friends, on eBay or at car boot sales – a feature that sets us apart from many other wholesalers.
Among the types of candles available at Wholesale Clearance you'll find tea lights, votives, pillar candles, and simmer snaps. You'll also find a wider range of candle products including scented melts and refresher oils for use in burners, incense sticks, room mists, pot pourri and a great selection of candle holders.
Gift and homeware retailers, there's only one place to shop for the best branded candle pallets and job lots at low prices and that's Wholesale Clearance.
By Karl Baxter