Wholesale Joblot of 500 DVDs - Variety of Titles Included
Part No: SKU45266WC
Condition: New
£100.00
(Inc. VAT: £120.00 GBP)
Per item: £0.20
Items in Joblot: 500
97% offrrp
Markup3,895%
Potential Profit£3,895.00
Wholesale Joblot of 500 DVDs - Variety of Titles Included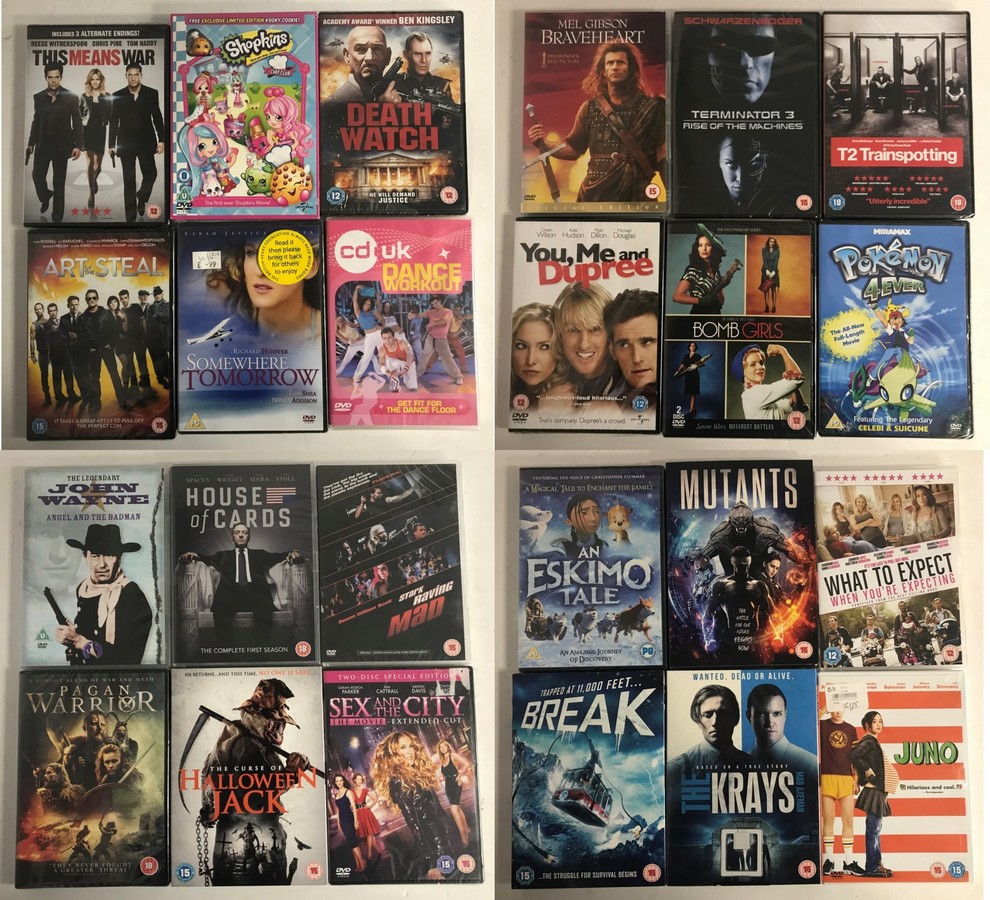 You will receive 500 DVDs - Variety of Titles Included
RRP: £4.99 - £11.99
A mixed lot of DVDs. Assorted styles are included. Titles may include; The Festival, Josh Warrington: Fighting for a City, Juno, House of Cards, Sex and the City, Pokemon 4 Ever, Braveheart, This Means War, and much more.
Examples of the type of titles included are pictured below. You are not guaranteed to receive each one pictured and will receive others.
All DVDs are brand new - the majority are sealed.