Wholesale Joblot of 500 DesignSix & DesignB Assorted Jewellery - Womens & Mens
Part No: SKU32329WC
EAN: 5053966279770
Condition: New With Tags & Packaging
Brand: DesignSix
£350.00
(Inc. VAT: £420.00 GBP)
Per item: £0.70
Items in Joblot: 500
95% offrrp
Markup2,113%
Potential Profit£7,395.00
Wholesale Joblot of 500 DesignSix & DesignB Assorted Jewellery - Womens & Mens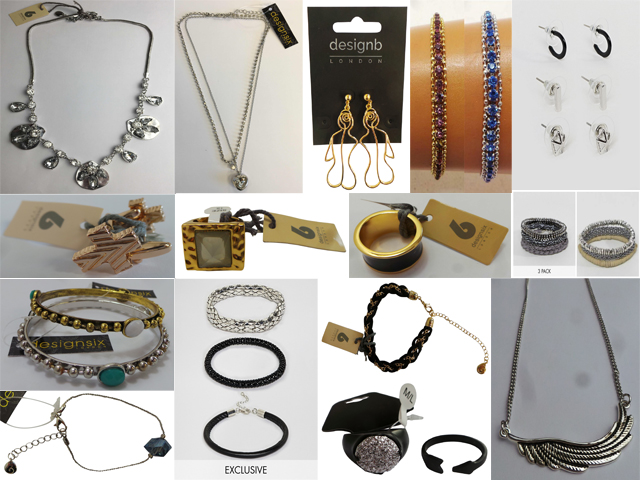 You will receive 500 DesignSix & DesignB Assorted Jewellery - Womens & Mens.
RRP: £8.99 - £22.99
DesignSix create and design contemporary jewellery in their London based studio, offering unique statement designs at accessible prices. Their products are sold all over the UK in top-end jewellery shops and boutiques such as ASOS and Misguided
An assortment of jewellery pieces including bracelets/bangles, necklaces, earrings, rings and cuff links will be included.
You will receive both womens and mens pieces (the majority will be for women).
The majority of items you will receive will be in packaging with tags. However, a minority may be without tags.
The pictures only show a very small amount of the stock we hold, you are not guaranteed to receive all/any of the items pictured and you will receive items in a great selection of colours and styles that are not pictured.