Wholesale Joblot of 50 Gelert Folding Travel Bag Lightweight Durable Nylon
Part No: SKU40969WC
EAN: 5032307671770
Condition: New in Packaging
Brand: Gelert
£20.94 £26.17
(Inc. VAT: £25.12 GBP)
Per item: £0.42
Items in Joblot: 50
88% offrrp
Markup733%
Potential Profit£153.56
Wholesale Joblot of 50 Gelert Folding Travel Bag Lightweight Durable Nylon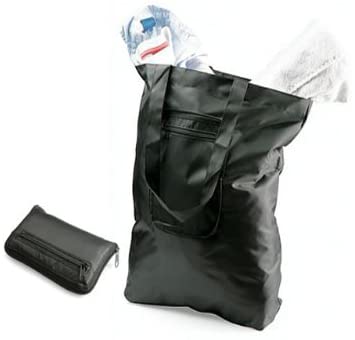 You will receive 50 Gelert Folding Travel Bag.
Packed Size: 15 x 8cm
Size when Unfolded: 30 x 42 x 12cm
RRP: £3.49
Lightweight durable nylon folding travel bags from Gelert. Ideal compact emergency bag when travelling. Zips away into its own built-in pouch. Built-in pouch opens to a small zipped pocket when using the bag, handy to keep keys & loose change easily accessible.
Brand new and in barcoded packaging for ease of resale.