Wholesale Joblot of 50 Apollo Leathers Mixed Passport Holder & Luggage Tags Kit
Part No: SKU43917WC
Condition: New in Packaging
Brand: Apollo Leathers
£150.00
(Inc. VAT: £180.00 GBP)
Per item: £3.00
Items in Joblot: 50
88% offrrp
Markup733%
Potential Profit£1,099.50
Wholesale Joblot of 50 Apollo Leathers Mixed Passport Holder & Luggage Tags Kit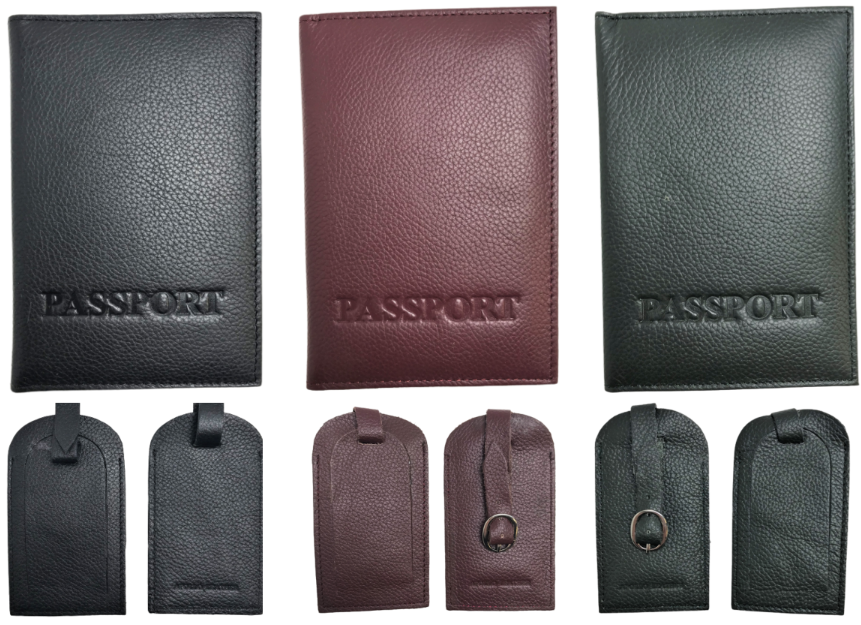 You will receive 50 Apollo Leathers Passport Holder & Luggage Tags Travel Kits.
RRP: £24.99
Passport holder & luggage tags made by Apollo Leathers.

You will receive a mix of the following colours:
Black, Maroon and Green.
Each kit comes with one passport holder and two luggage tags.
Brand new in packaging.
Please note - some of the kits have white spew. Spew refers to the migration of fats/oils from within the leather that crystallize on the surface when they meet the air. The crystals form on the surface as a white powder or as a 'bloom' but are often mistaken for mould or mildew. This can easily be cleaned off with a wetwipe and cloth as pictured below.