Wholesale Joblot of 20 George Gina & Lucy Assorted Sunglasses
Part No: SKU30774WC
EAN: 5053966264295
Condition: New in Packaging
Brand: George Gina & Lucy
£100.00
(Inc. VAT: £120.00 GBP)
Per item: £5.00
Items in Joblot: 20
96% offrrp
Markup2,600%
Potential Profit£2,599.80
Wholesale Joblot of 20 George Gina & Lucy Assorted Sunglasses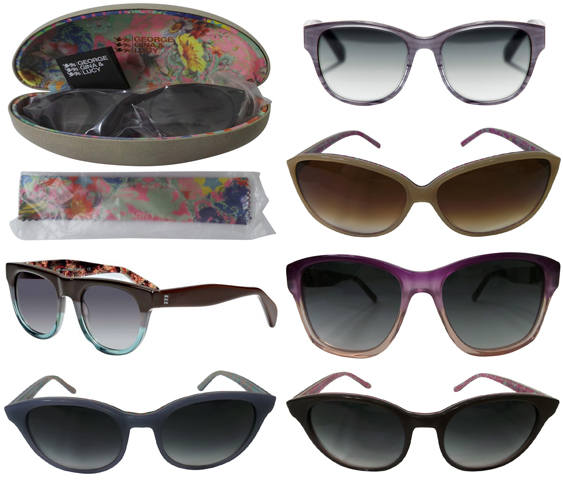 You will receive 20 George Gina & Lucy Assorted Sunglasses.
RRP: £122.99 - £144.99
Womens sunglasses from the premium eyewear brand George Gina & Lucy. We have 6 styles available in a mixture of colours. Style names include; Heyelife, Feyerworks, F.B.Eye, Peyerate, Strleyeght and Eyeronic. Features logo branding at each arm. Inner frame is lined with a decorative pattern. 100% UV protection. Sunglasses come in various colours including brown horn, dark grey, matt light blue, matt dark pink, milky beige, light brown and dark grey.
All are brand new and boxed with a case & cleaning cloth.