Wholesale Joblot of 20 Boys Suits In Mixed Colours (Blazer & Trousers) Ex Hire
Part No: SKU36181WC
EAN: 5053966007885
£120.00
(Inc. VAT: £120.00 GBP)
Per item: £6.00
Items in Joblot: 20
96% offrrp
Markup2,650%
Potential Profit£3,180.00
Wholesale Joblot of 20 Boys Suits In Mixed Colours (Blazer & Trousers) Ex Hire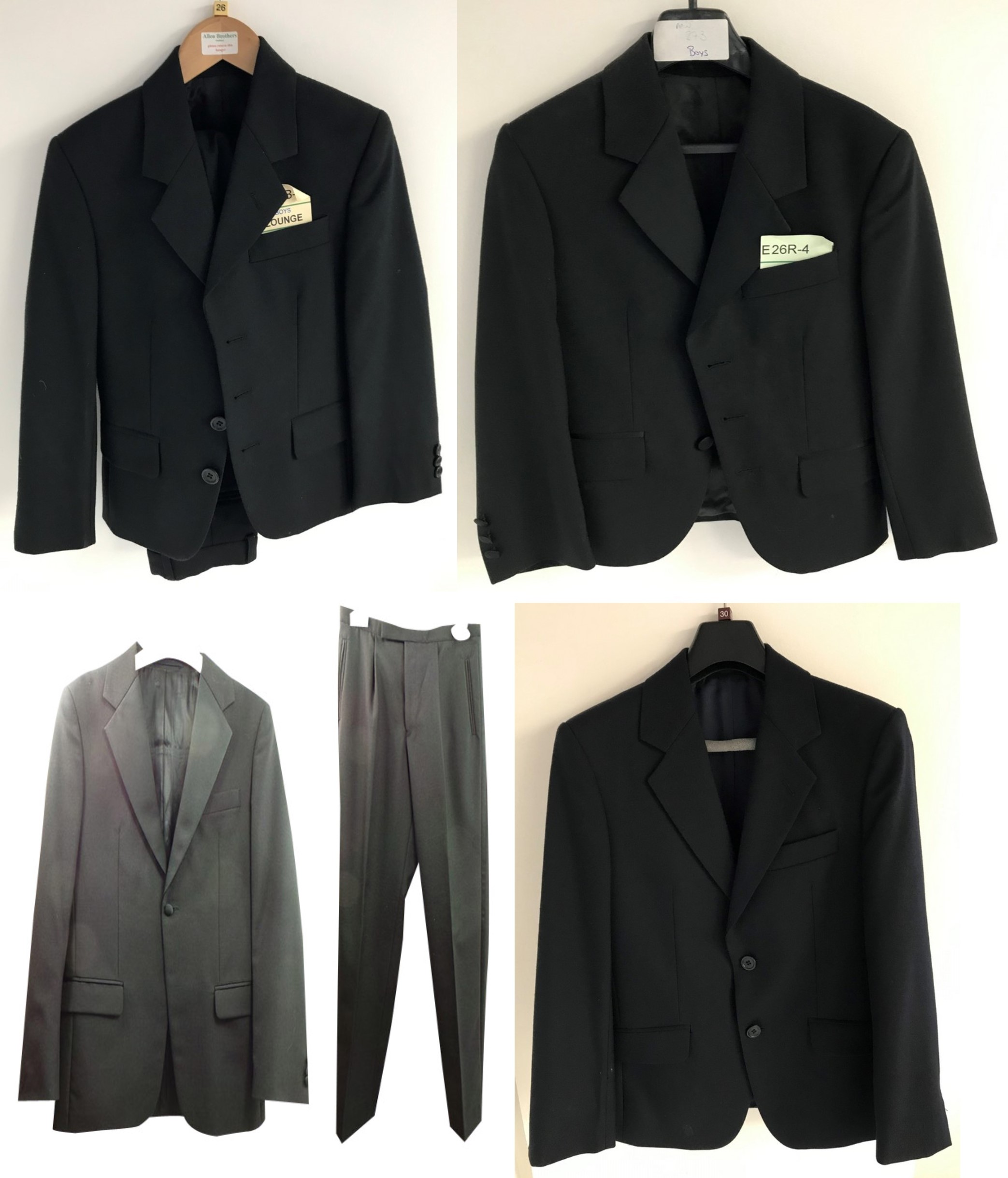 You will receive 20 Boys Suits In Mixed Colours (Blazer & Trousers) - Ex Hire.
Colours: Black, Navy, Grey
RRP: £145 - £180
A mixed joblot of boys suits. A complete variety of styles will be included. Branded names may include; Varteks International, Wilvorst and more.
20 sets are included per joblot (blazer jacket and trousers) - some waistcoats may also be included.
You will receive a good mixture of styles and colours. More black and navy will be included than grey.
You will receive a mixture of boys sizes.
Please note - the majority of suits are ex-hire. Some may have not been worn before.
The images below are to give you an idea of the type of stock you will receive. You are not guaranteed to receive the designs pictured and may receive other ones.