Wholesale Joblot of 108 Colony Christmas Refresher Oils 5 Scents Included
Part No: SKU38304WC
EAN: 5053966034058
Condition: New
Brand: Colony
£70.20
(Inc. VAT: £84.24 GBP)
Per item: £0.65
Items in Joblot: 108
89% offrrp
Markup822%
Potential Profit£576.72
Wholesale Joblot of 108 Colony Christmas Refresher Oils 5 Scents Included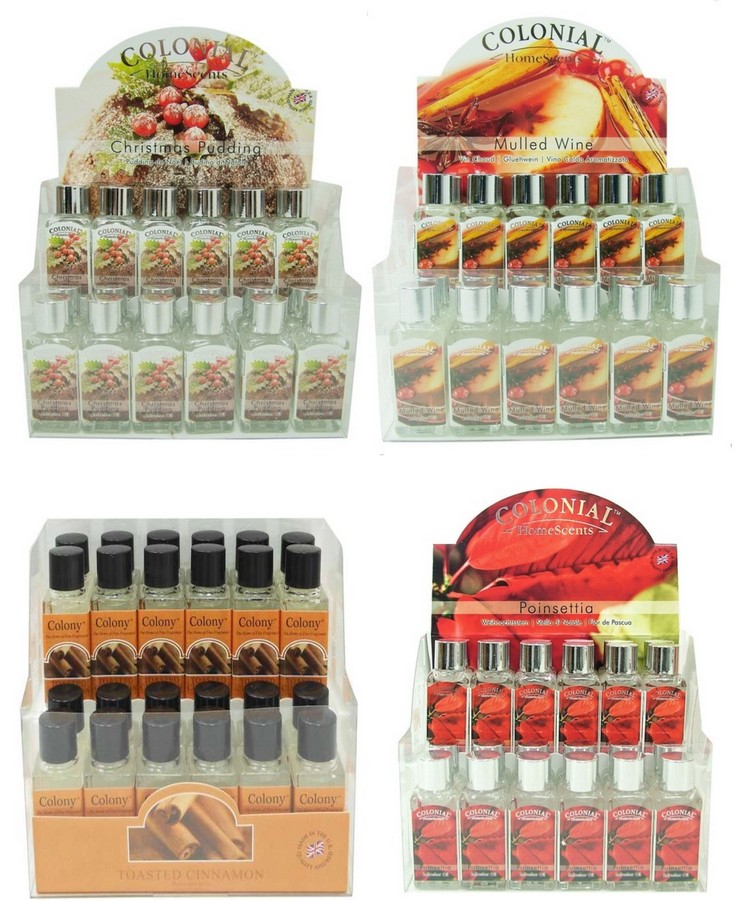 You will receive 108 Colony Christmas Refresher Oils 5 Scents Included.
RRP: £5.99
Each refresher oil is from the Colony Gift Corporation.
Colony Gift Corporation recently celebrated their 30th birthday by re-launching their name under the popular Wax Lyrical brand. Wax Lyrical means passion: they are dedicated to producing high-quality homeware for people who like to feel spoilt in their home. The Colony Collection uses the finest ingredients to create 'just have to have' fragrances.
Come home to the delightful fragrance of these Colony refresher oils. We have a range of Christmas scents available.
Each joblot includes;
24 x Mulled Wine 9ml
24 x Xmas Pudding 9ml
24 x Fireside Poinsettia 9ml
24 x Toasted Cinnamon 9ml
12 x Cinnamon 13ml