Wholesale Joblot of 10 Scotch Shrunk Boys Jeans Huge Range of Styles 6-9 Years
Part No: SKU35675WC
EAN: 5053966002477
Condition: New With Tags
Brand: Scotch Shrunk
£50.00
(Inc. VAT: £60.00 GBP)
Per item: £5.00
Items in Joblot: 10
93% offrrp
Markup1,400%
Potential Profit£700.00
Wholesale Joblot of 10 Scotch Shrunk Boys Jeans Huge Range of Styles 6-9 Years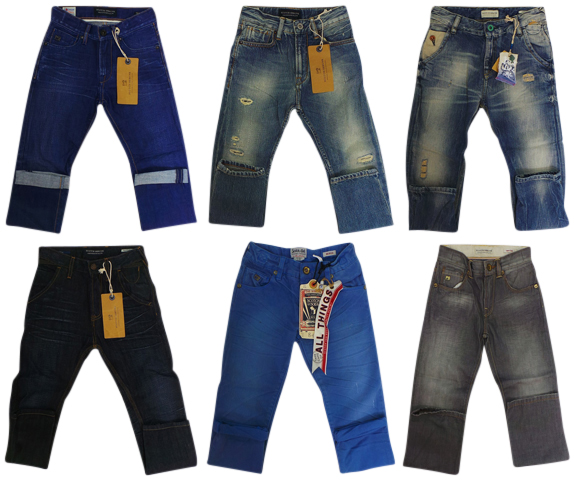 You will receive 10 Scotch Shrunk Boys Jeans Huge Range of Styles.
Size: 6-9 Years
RRP: £69.95 - £96.20
Boys jeans from Scotch Soda's Scotch Shrunk range. We have a huge range of designs and colours available. Jeans come in a mixture of blue, dark and light denim as well as grey, green, white and black.
All are brand new and the vast majority have tags attached.
Some come with novelty gifts such as miniature skateboards, toy planes, friendship bracelets and more.
Please note these are sample pieces. In the garments there is a label that states 'sample of no commercial value'. These are however complete pieces.
Jeans are without size labels. We estimate they are sizes 6-9 years.
Please view the pictures below for examples of styles you will receive. You are not guaranteed to receive each/any styles pictured and will receive other similar designs.