Wholesale Joblot of 10 IK Colouring Mechanical Genuine Leather Watches
Part No: SKU33358WC
EAN: 5053966290065
Condition: New
Brand: IK Colouring
£150.00
(Inc. VAT: £180.00 GBP)
Per item: £15.00
Items in Joblot: 10
85% offrrp
Markup567%
Potential Profit£850.00
Wholesale Joblot of 10 IK Colouring Mechanical Genuine Leather Watches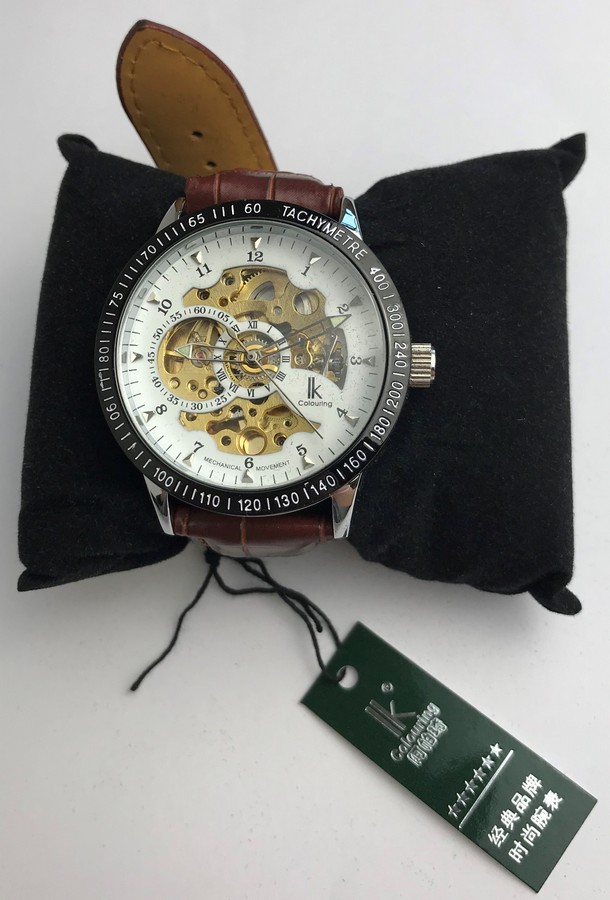 You will receive 10 IK Colouring Mechanical Genuine Leather Watches.
Dial Diameter: 4cm
Size Unfastened: 26.5cm
RRP: £100
Mens watches from IK Colouring. Skeleton design. Round dial features full number readings. High-quality brown textured genuine leather strap. Mechanical movement - The movement of the wrist is enough to start the mechanism of the clock without battery. Water-resistant.
Each watch comes boxed.