Last Joblot of 6 Hairdresser Hair Mannequins, Head Stands & Clamp
Part No: SKU33574WC
EAN: 5053966292229
Condition: New in Box
£29.99
(Inc. VAT: £35.99 GBP)
Per item: £5.00
Items in Joblot: 6
80% offrrp
Markup400%
Potential Profit£119.95
Wholesale Joblot of 6 Hairdresser Hair Mannequins, Head Stands & Clamp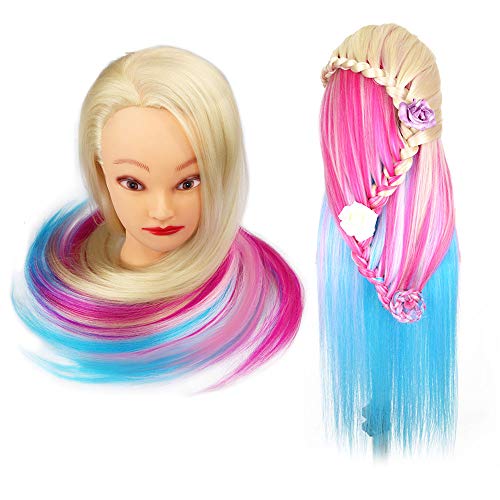 You will receive 6 Hairdresser Hair Mannequins, Head Stands & Clamp.
RRP: £24.99
Synthetic hair mannequins help hairdressers and hairdressing students hone their craft. The mannequins have 100% synthetic hair and are suitable for cutting, plaiting and general styling. The mannequins can be styled with straigteners of curling irons as long as they are on a setting of 160 degrees or less. Each mannequin comes with an instruction manual, clamp stand, combs and hair accessories (As shown below).
Blonde with pink and blue highlights.
Each comes boxed.