Wholesale Joblot of 10 Avant Supreme Hyaluronic Acid Duo Moisturiser 10ml
Part No: SKU34689WC
EAN: 5053966303376
Condition: New
Brand: Avant
£40.00
(Inc. VAT: £48.00 GBP)
Per item: £4.00
Items in Joblot: 10
80% offrrp
Markup400%
Potential Profit£160.00
Wholesale Joblot of 10 Avant Supreme Hyaluronic Acid Duo Moisturiser 10ml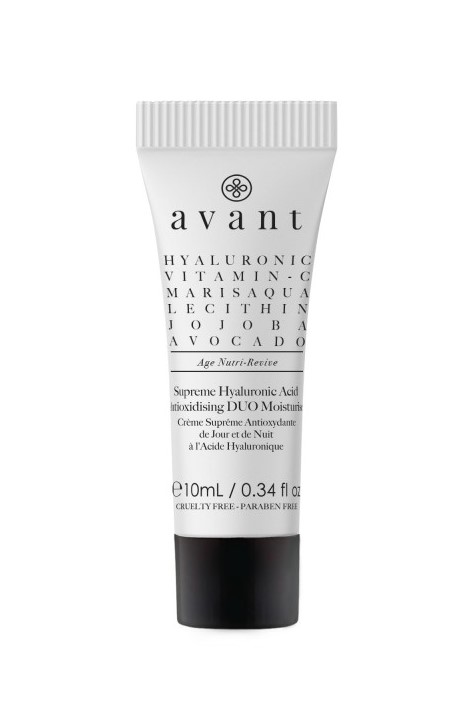 You will receive 10 Avant Supreme Hyaluronic Acid Duo Moisturiser.
Size: 10ml
RRP: £20
The Supreme Hyaluronic Acid Anti-oxidising DUO Moisturiser is an Age Nutri-Revive Anti-Oxidising Moisturiser formulated with the Signature Hyaluronic Acid aimed at restoring your skin's natural glow during the day and night.
The science 
Supreme Hyaluronic Acid Anti-oxidising DUO combines signature ingredients including Hyaluronic Acid & Avocado oil. 
Hyaluronic Acid and Jojoba oil aims to penetrate deep into the skin, hydrates and instantly helps improve the appearance of fine lines and wrinkles whilst Avocado Oil aims to intensively hydrate and soften your skin whilst with their humectant properties help retain moisture.