Joblot of 8 250W Red CFL Grow Light Bulb for Indoor Plants 2700K
Part No: SKU33937WC
EAN: 5053966295855
Condition: New in Box
£63.92
(Inc. VAT: £76.70 GBP)
Per item: £7.99
Items in Joblot: 8
80% offrrp
Markup400%
Potential Profit£255.68
Joblot of 8 250W Red CFL Grow Light Bulb for Indoor Plants 2700K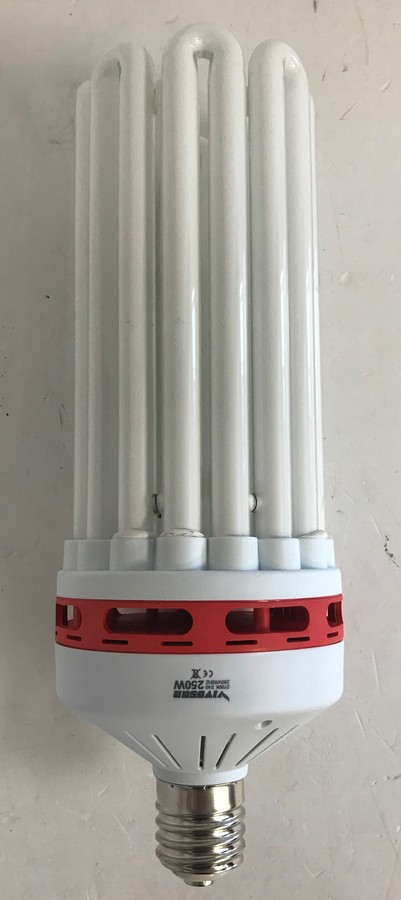 You will receive 8 250W Red CFL Grow Light Bulb for Indoor Plants 2700K.
Size: 36cm x 11cm
RRP: £39.95
The red CFL lamp emits a colour temperature of 2700K - meaning it produces lots of the highly productive red end of the spectrum. It only uses 250 watts meaning that it is economical to run as the basis of a small flowering setup or as supplementary lighting to brighten the darker corners of a grow tent in a more traditional HPS setup.
Appropriate for flowering plants or plants in bloom.
CFL – Compact Fluorescent Lamp
Low Power consumption - just 250 watts
Red spectrum – ideal for flowering or for use with 'cool' CFL's to create a mixed spectrum
Colour temperature – 2700K
Built-in Ballast.
All are brand new and boxed as pictured below.