Joblot of 200 Vintage 80s Mixed Costume Jewellery Pieces
Part No: SKU1802WC
EAN: 5053966001777
Condition: New
Brand: Fashion Earrings
£143.40 £239.00
(Inc. VAT: £172.08)
Per item: £0.72
Items in Joblot: 200
96% offrrp
Markup2,689%
Potential Profit£3,856.60
 Joblot of 200 Vintage 80s Mixed Costume Jewellery Pieces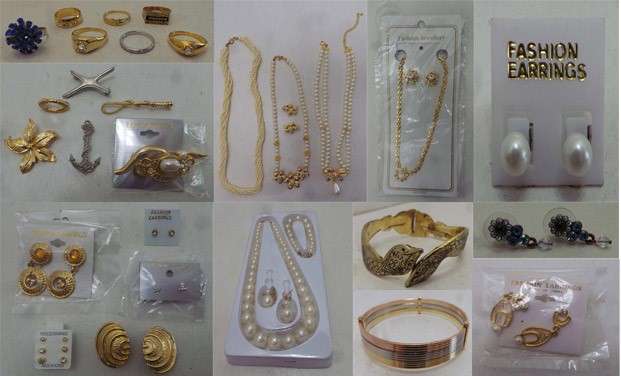 You will receive 200 jewellery pieces and 50 empty boxes.
Joblot includes;
120 earrings
30 necklaces
30 bracelets
10 rings
10 brooches
50 empty boxes
A palace of treasure from yesteryear - you never know what you may find. Vintage costume jewellery imparts an air of intrigue and romance - a veiled mystery of unknown origins coupled with the uniqueness of each item.
 RRP: £5.00 - £50.00 per item
 All items are brand new, in original packaging.
Great for ebay stalls; market stalls; party planning; car boots and shop floors.
 Please note: You will receive a mix of styles; colours and pieces. We cannot guarantee that you will receive those items pictured below, but you will receive a plethora of similar styles. Some duplication may occur.