Scented Pillar Candles
Listing 0 Joblots
Scented Pillar Candles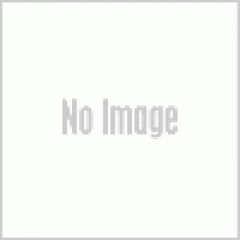 Fragrance Your Shop With Wholesale Scented Pillar Candles
Wholesale scented pillar candles are a fantastic buy for any gift or interiors retailer, whether they have a retail outlet, market stall or online stall. This classic candle product is always a popular buy, as it will provide long lasting fragrance for the home, without any mess, fuss or hassle.
Colony and Colonial are two of the best names in the candle market, and it's impossible to go wrong when you buy candles from these classic brands. As Wholesale Clearance often offers these brands at much less than RRP, you can be sure of both the quality and value of your stock purchases.
Why not turn your shop into an Aladdin's cave of wonderful smells, with a range of simple, but stunning pillar candles? Grouping candles of different sizes is a great way to create an appealing feature display, and you could always light one or two to showcase the quality of the fragrances.
Candles of complementary colours will look great put on display together, so aqua blues, greens, creams, whites and lemons would make a wonderfully fresh looking showcase.
Alternatively, why not put a feature patterned candle with a few simple cream or white pillars, to really make the feature candle stand out?
The way in which you display your goods can have a big effect on sales success, so take advantage of this sales aid if you can. Wholesale scented pillar candles make perfect displays as they not only look good, they also smell great, creating a pleasant shopping environment for your customers that they will be sure to want to re-create at home.
Frequently Asked Questions
Yes, we have a sellers portal that you can create your own adverts and place them for sale on our website. We do not charge you any upfront fees and the account is free to set up. Please click here to set-up a selling account.
You can purchase high quality wholesale goods at much lower prices than you normally would, in order to increase your all-important profit margin. Each job-lot on our website has an excellent resale value. With years of experience as high quality distributors, we can offer advice if needed as to what will sell best where.
Everybody! Our low prices allow businesses and traders to buy goods at a fraction of trade price, and pass on these savings to the consumer. Companies we buy from also have the chance to gain space and improve cash flow for idle stock.
Our goods are bought in bulk, usually thousands at a time, from bankrupt liquidated companies or straight from the UK wholesalers, manufacturers or distributors. This means we can buy high quality, branded stock at the lowest price whilst maintaining the highest standards possible.
Yes. We have sent orders to almost every part of the world, and can send anything we have listed on our site. The countries we send to most often are Ireland, France and Poland, but we can send parcels, pallets and full containers to any country. Please phone or email for a shipping quote.
We can sell to anyone! We supply market traders, party plan and sole traders, car-boot sellers and shops including discount stores and department stores. We also supply to Ebay traders, Amazon Traders and website owners.
There is no account needed. We even have customers buy job-lots to sell to friends, as they want a few items for themselves. Here's a quick tip: The quickest and best profit is wholesale clothing.
If you have any other questions, please don't hesitate to contact us. Our friendly advisers are standing by.
You can also find us on Facebook and Twitter.