Wholesale Auctions from eBay
Excellent
207
customers have written a review on Trustpilot
Latest Reviews
03 Jul
Items arrived in Perfect Condition an in a Timely Manner. Many Thanks...
Read More
Steve Fudgell

Ralph Lauren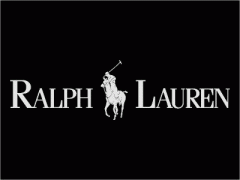 Look Smart with Ralph Lauren Clothing Stock
Ralph Lauren is a brand synonymous with the highest quality, designer, smart clothing. Shirts are a particular specialty and nothing says 'put together' better than a crisp Ralph Lauren shirt.
You can stock your retail outlet with the best branded clothing from Ralph Lauren and a wide range of other premium designers, making your shop, market stall or online shop popular with those looking for luxury brands.
Wholesale Clearance is the place to go for wholesale Ralph Lauren clothing, for adults and children. Wholesale Clearance takes advantage of quick changing trends to snap up last season's designer bargains. The wholesaler then passes on exceptional savings to clothing traders worldwide.
The Wholesale Clearance website is an Aladdin's cave of designer names and popular brands. You can shop at Wholesale Clearance for your outlet, confident that you'll be able to offer your customers the best branded goods at an amazing saving.
Ralph Lauren is an all-American brand representing luxury, sportsmanship and style. Shirts look fantastic teamed with chinos or other smart trousers, and are versatile, suiting both for work or play.
Featuring both neutrals and colours, there's a Ralph Lauren shirt for every occasion, from a board meeting to a wedding.
When you buy bulk Ralph Lauren clothes you can stock your shop with the ultimate designer brand and pass on fantastic discounts to your customers. One thing's for sure, you'll definitely have the best dressed customers in the area!