Pallet Of Approx. 3541 Individual Mixed Tetrosyl Colour Touch-In Paint Pens
Part No: SKU44264WC
Condition: New in Packaging
Brand: Tetrosyl
£708.20
(Inc. VAT: £849.84 GBP)
Per item: £0.20
Items in Joblot: 3541
97% offrrp
Markup3,395%
Potential Profit£24,043.39
Pallet Of Approx. 3541 Individual Mixed Tetrosyl Colour Touch-In Paint Pens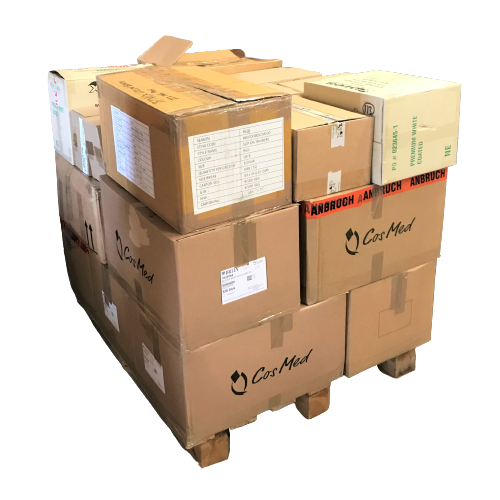 You will receive Approx. 3541 Individual Mixed Tetrosyl Colour Touch-In Paint Pens 
RRP: £6.99 Per Pen
Colours: Metallic Copper, Orange, Metallic Green, Dark Brown, Cream, Purple, Brass, Light Green, Turquoise, Mid Green, Pine, Flourescent Green, Metallic Turquoise, Flourescent Yellow, Yellow, Metallic Purple, Bright Yellow.
A pallet of Touch-In Paint Pens by Tetrosyl. Perfect for treating stone chips and scratches. Real paint in a pen. Easy painting no mess.
View pictures below for a look at the colours inside of the pallet.
Brand new in packaging. All pens are either loose or in boxes.
Please note - Some packaging may be soiled due to prolonged storage.
A full stock list of items you will receive;
Description

Metallic Copper 
Orange 
Metallic Green 
Dark Brown 
Cream 
Purple 
Brass 
Light Green 
Turquoise 
Mid Green 
Pine 
Flourescent Green 
Metallic Turquoise 
Flourescent Yellow
Yellow
Metallic Purple 
Bright Yellow
Mixed Colour Pens 



Quantity

182
74
253
655
284
36
12
133
186
173
113
20
17
137
928
6
6
326

3541