Pallet of 93 Multi-Packs of Envelopes, Various Sizes & Colours, Packs of 50-1000
Part No: SKU41614WC
Condition: New in Packaging
£378.15
(Inc. VAT: £453.78 GBP)
Per item: £4.07
Items in Joblot: 93
85% offrrp
Markup567%
Potential Profit£2,142.85
Pallet of 93 Multi-Packs of Envelopes, Various Sizes & Colours, Packs of 50-1000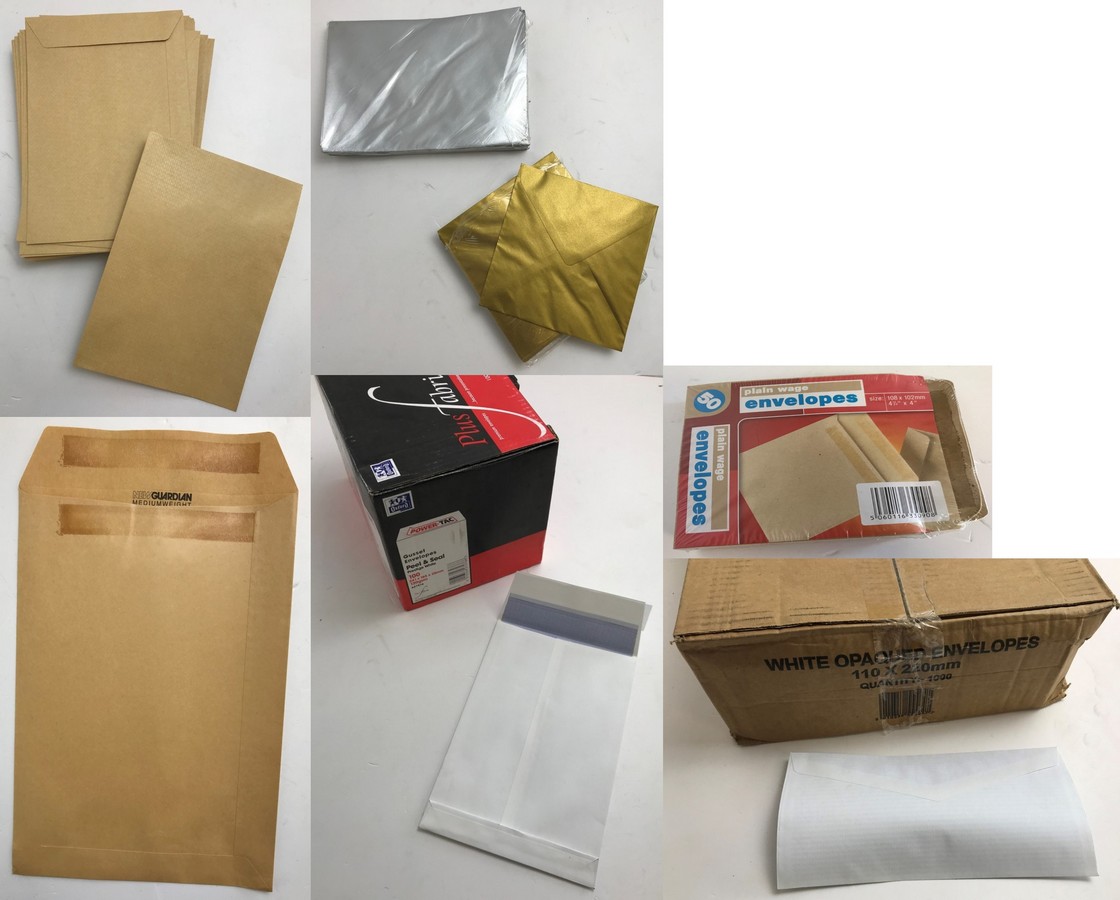 You will receive 93 Multi-Packs of Envelopes.
RRP: £5 - £50
A mixed pallet of envelopes. Various sizes and colour envelopes are included. Items from Oxford, New Guardian, Office Depot and more.
All items are brand new and in boxes/packaging.
Some boxes are soiled/damaged due to prolonged storage. Some items may also be slightly defective however the majority of the products themselves are fine.
Some examples of stock are pictured below, other similar items are also included.
A full stock list of items you will receive;
24 x Oxford A27276 Prestige White 241x165x25mm 120gsm (100)
23 x 89x187mm Bond White Peel & Seal Envelopes (1000)
12 x New Guardian 241x165mm Manilla Envelopes 90gsm (500)
8 x White Opaqued Envelopes 110x220mm (1000)
6 x Brown Medium Envelopes (100)
4 x 162x229mm Silver Envelope (500)
3 x New Guardian Twin Gummed Manilla Envelope 330x279mm (250)
3 x Plain Wage Envelopes 130gsm (50)
2 x 162x229mm Gold Envelope (500)
2 x Small Pink Envelopes (50)
2 x Office Depot 406x305mm Manilla Envelopes (250)
1 x 165x165mm 90gsm White Envelope (1000)
1 x Office Depot 458x324mm C3 Manilla Envelope (125)
1 x 108x102mm Wage Pockets (1000)
1 x 155x155mm Gold Envelopes (1000)