Pallet of 55 Home Stock - Shower Units, Chest of Draws, Tables, Beds & More
Part No: SKU34699WC
EAN: 5053966303475
£438.59
(Inc. VAT: £526.31 GBP)
Per item: £7.97
Items in Joblot: 55
80% offrrp
Markup400%
Potential Profit£1,754.40
Pallet of 55 Home Stock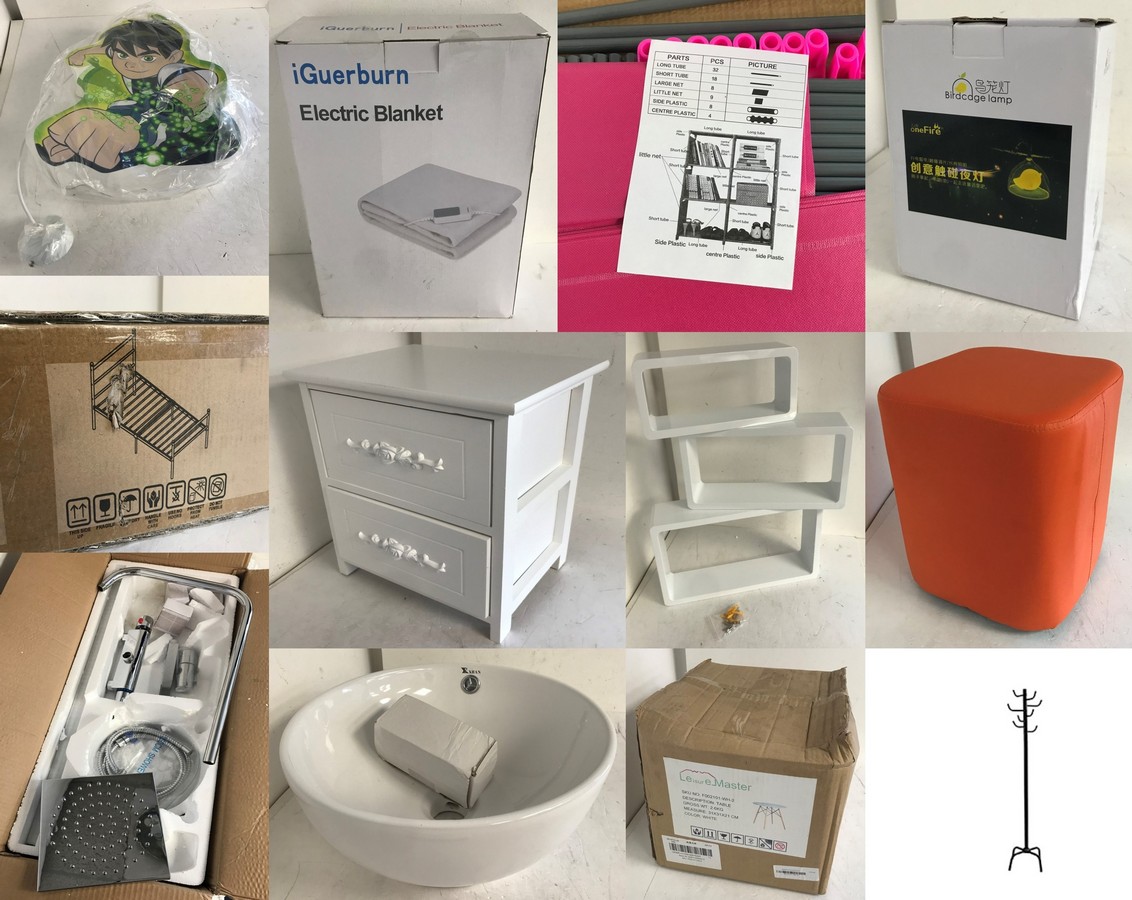 You will receive 55 Home Stock.
6 x DIY Tube Storage Units
5 x Birdcage Lamp
5 x SP300 Set of Poles (2 Pack)
4 x Ben10 Pendant Light
3 x iGuerburn Electric Blanket 
3 x Leisure Master F002101 Table
3 x Extendable Hooks
3 x Silver Radiator Rolls
2 x Complete Shower Units
2 x Chest of Draws White
2 x Furniture Primo Single-S Bed
2 x Orange Stool Leather
1 x Industrial Sink
1 x Floral Chest of Draws
1 x Rug
1 x Wowcos Sofa Cover
1 x Alarm Clock
1 x Set of 3 Floating Shelves
1 x Panana Radiator Cover
 1 x 20 Sign
1 x Blanket
1 x ST23044-BK Clothes Hanger
1 x Boston Chunky Dale Wood Slimline Cabinet
1 x Space Saver Vacuum Bag
1 x Modern Sliding Barn Door Hardware
1 x Shelving Unit
1 x Bathroom Countertop Ceramic Basin Sink
RRP: £7.99 - £280
A mixed joblot of home stock. Items include; complete shower sets, single beds, a sink, electric blankets, chest of draws, tables, stools and much more.
A full stocklist of items is shown above and some of the items you will receive are pictured below.
Please note - some items are customer returns. The majority of items are however brand new.