Pallet of 3000 11" Premium Green Catering Christmas Crackers
Part No: SKU36118WC
EAN: 5053966007205
Condition: New in Box
£270.00 £300.00
(Inc. VAT: £324.00 GBP)
Per item: £0.09
Items in Joblot: 3000
79% offrrp
Markup381%
Potential Profit£1,030.00
Pallet of 3000 11" Premium Green Catering Christmas Crackers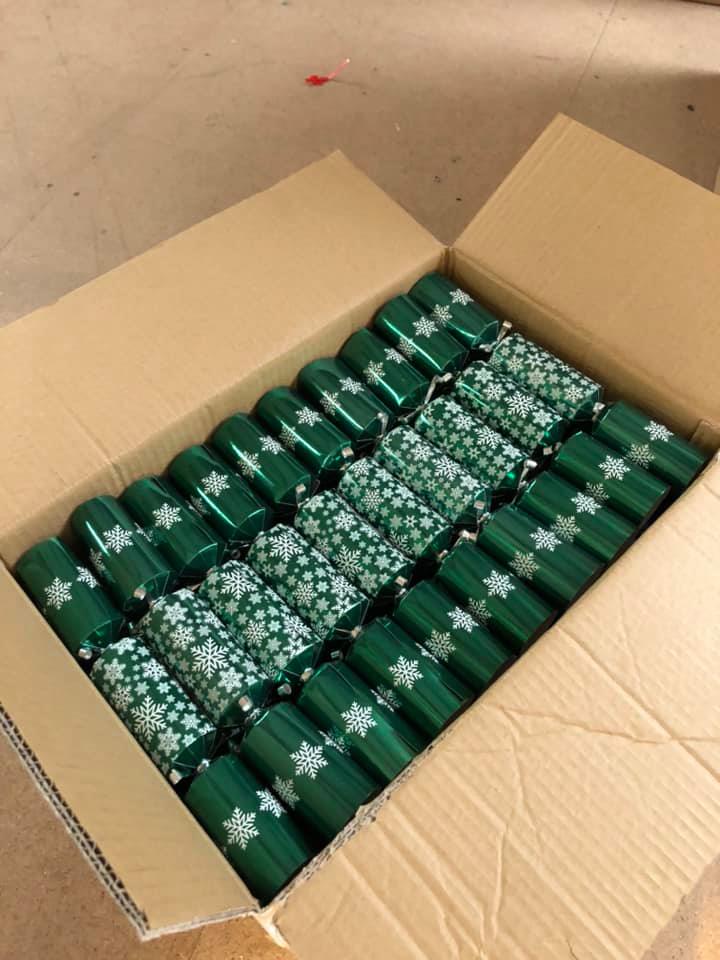 You will receive 3000 11" Premium Green Catering Christmas Crackers.
Product Code: CR3GN
RRP: £1300
Pallet of 3000 x premium green catering crackers. Perfect for Christmas. 
Each cracker contains a cracker style toy, hat, snap and motto.
Each inner box contains 50 crackers.
ALL catering cracker joblots are free delivery to a mainland England address.